Shears (or Micro-Shear® Flush Cutters)
691-Double Flush Cutter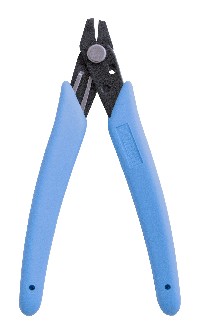 Designed to leave flat cuts on both cut and cut-off sides of your wire.

Cuts soft wire up to 12 AWG (2mm) and half-hard wire up to 16 AWG (1.3mm)

Return spring brings tool back to open position after each use and soft rubber grips are easy on the hands.
Type of Tool:

Project type:

Wire Weaving
Chainmaille
Bead Stringing

Special Features:

Wire size:

30
29
28
27
26
25
24
23
22
21
20
19
18
17
16
15
14
13
12

Material(s):

Wire
Silver Wire
Gold Wire
Craft Wire
Copper Wire
Bead Wire
Remember that you can use our Rover Tool Finder to search for products by different criteria!