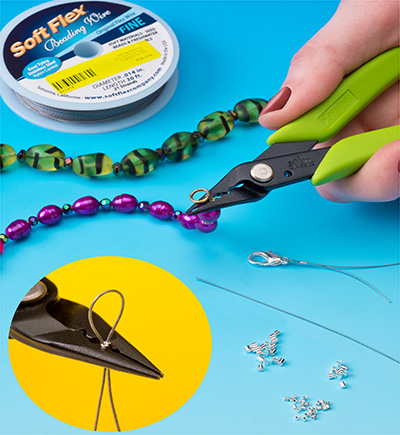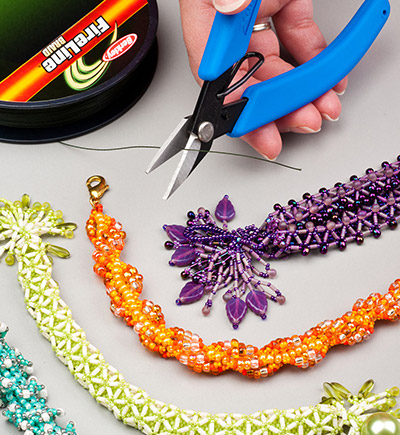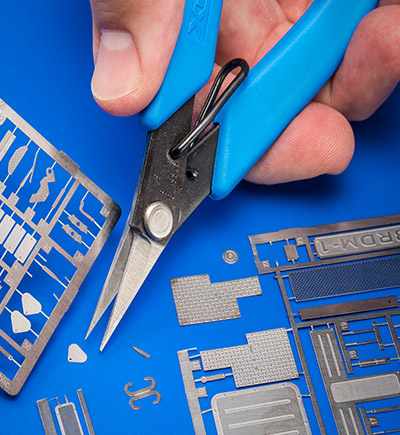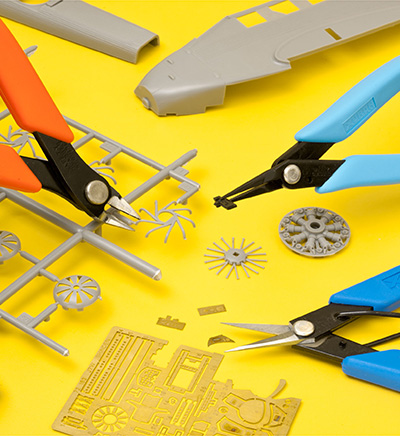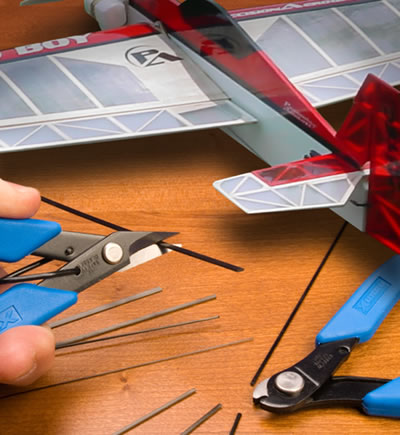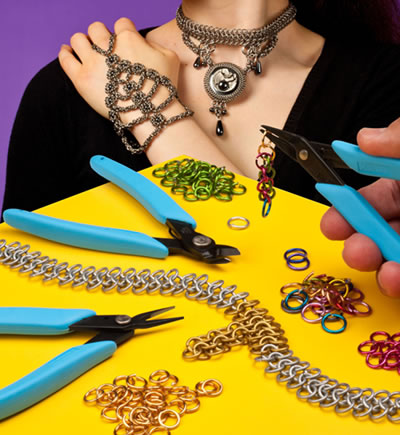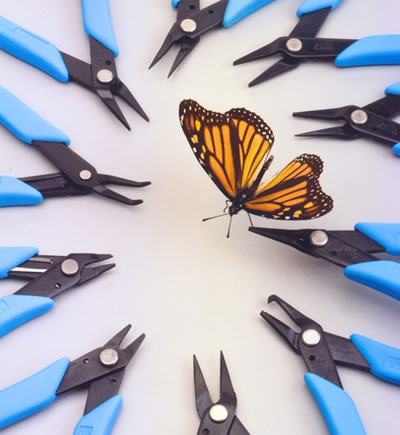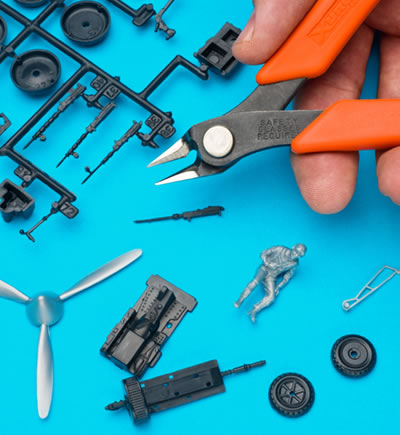 Xuron Corp. is pleased to bring you an assortment of the same high quality Micro-Shear® Flush Cutters and Pliers we have supplied to the civilian and military electronics and aerospace industries for over 40 years. We are confident you will find their quality, performance and value to be of the highest standard.
What makes Xuron® Micro-Shear® Flush Cutters so unique? It's the blade by-pass cutting method – put simply, the blades cut by shearing as opposed to compression. The result is a clean, square cut requiring little, or no, post-cut clean up.
Along with a selection of Micro-Shear® Flush Cutters, we also manufacture a variety of Pliers, Scissors and Specialty Products for consumer applications ranging from model railroading to plastic kit building to jewelry making to home do-it-yourself projects.
All Xuron® brand products are manufactured at our factory in Saco, Maine USA.
Featured Consumer Product
485C -Combination Shear/Chain Nose Pliers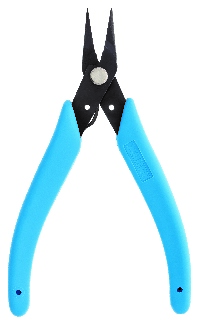 The combined benefits of a full by-pass shear cutter and precision chain nose pliers in one tool.

Heat treated, durable high carbon steel blades allow a cutting range from the smallest wire up to 12 AWG (2.05mm) soft wire. Plier's blades are tapered for access into restricted work areas and have rounded outside edges for forming wire without damage or scarring.


Type of Tool:

Long Nose Plier
Combination Cutter/Plier
Chain Nose

Project type:

Wire Weaving
Robotics
Model Railroading
Jewelry Manufacturing
General Hobbies And Crafts
Electronics
Chainmaille
Bead Stringing

Special Features:

Wire size:

30
29
28
27
26
25
24
23
22
21
20
19
18
17
16
15
14
13
12

Material(s):

Wire
Wire & Cable
Silver Wire
Gold Wire
Electronic Lead Wire
Electrial Wire
Craft Wire
Copper Wire
Bead Wire
Annealed Wire
Monofilament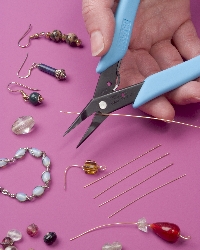 Browse our products by selecting categories in the navigation bar above, or use our Rover Tool Finder to search for products by different criteria.