501-Adjustable Wire Stripper & Cutter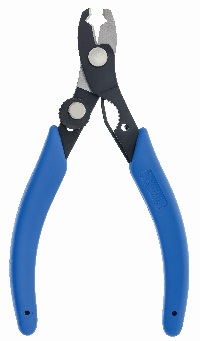 For wiring projects ranging from a model railroad layout to a robot to a new light fixture in the kitchen, Xuron's 501 Wire Stripper is the only tool you need.

Designed to quickly and easily cut and strip both stranded and solid wire sizes from 10-30 AWG (2.59 - 0.254 mm). Features a thumb adjustable cam that sets to the appropriate wire size without the aid of additional tools for tightening or loosening.

The 501 also features a full by-pass shear for added versatility and a return spring for convenience.
Type of Tool:

Project type:

Robotics
Model Railroading
General Hobbies And Crafts
Electronics
Electrical

Special Features:

Wire size:

26
25
24
23
22
21
20
19
18
17
16
15
14
13
12
11
10
30
29
28
27

Material(s):

Wire
Wire & Cable
Electrial Wire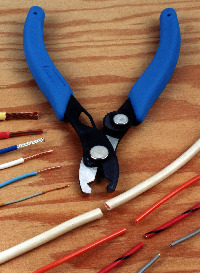 Remember that you can use our Rover Tool Finder to search for products by different criteria!