Shears (or Micro-Shear® Flush Cutters)
410T -High Precision Shear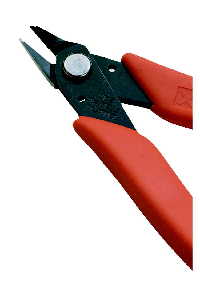 Ideal for plastic sprue cutting and general hobby/craft wire work. Cutter head is extra tapered for better access into extremely restricted spaces. Rated for cutting soft wire up to 22 AWG (0.64mm).
Type of Tool:

Project type:

Wire Weaving
Plastics De-Gating
Plastic Kit Modeling
Model Railroading
General Hobbies And Crafts
Electronics
Bead Stringing

Special Features:

Wire size:

Material(s):

Wire
Silver Wire
Plastic Sprue
Plastic (de-gating)
Gold Wire
Craft Wire
Copper Wire
Bead Wire
Monofilament
Remember that you can use our Rover Tool Finder to search for products by different criteria!