Shears (or Micro-Shear® Flush Cutters)
2175B -Track Cutter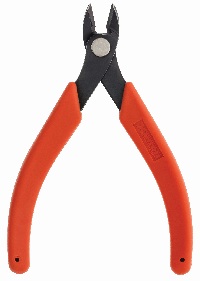 A favorite of model railroaders worldwide. Xuron®'s Micro-Shear® cutting action leaves clean square cuts on both brass and nickel silver track - sizes HO, N and Z (code 100).

For best results, position track in the center of the jaws (top to bottom).

Not for use on nichrome or other types of hard wire.
Type of Tool:

Project type:

Special Features:

Wire size:

30
29
28
27
26
25
24
23
22
21
20
19
18
17
16
15
14
13
12

Material(s):

Wire
Silver Wire
Plastic Cable Ties
Picture Framing Wire
Model Railroad Track - Ho, Z & N Gauge
Gold Wire
Floral Wire
Electrial Wire
Craft Wire
Copper Wire
Annealed Wire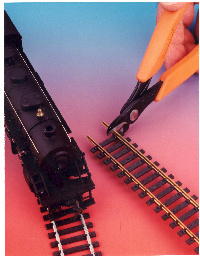 Remember that you can use our Rover Tool Finder to search for products by different criteria!