494-Four in One Bead Crimping Plier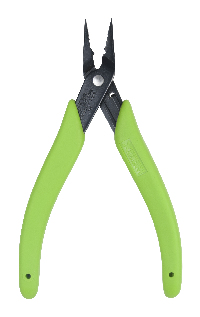 New from Xuron® -- a bead crimping plier that precisely crimps/folds 1, 2, and 3 millimeter crimp tubes and includes a chain nose plier for handling delicate beads, micro-crimps and for adding an extra squeeze to your crimps, if desired.

The folding stations are designed to fit three different size crimp tubes (1, 2 & 3 mm) and ensure a secure and attractive result.

As with all Xuron® Pliers, the 4 in 1 Crimper has soft rubber hand grips and a return spring that opens the tool after each squeeze.

For detailed usage instructions, please go to the downloads section of our web site under "consumer products"


Type of Tool:

Project type:

Jewelry Manufacturing
Bead Stringing

Special Features:

Wire size:

Material(s):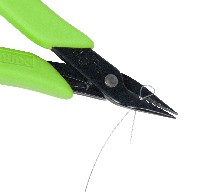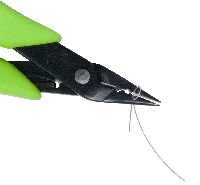 Remember that you can use our Rover Tool Finder to search for products by different criteria!