573LAS-Lead Forming Tool with ESD Safe Hand Grips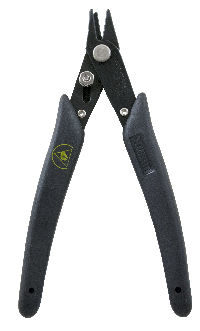 The original strain relief forming hand tool. Radius and depth of bend are controlled by a simple slide adjuster, which locks firmly in place to prevent unintended setting changes. This tool is manufactured from high carbon steel, is light weight and features a glare eliminating black finish and ergonomically shaped, non-slip Xuro-Rubber? grips.

Forms lead wire up to 0.050" (1.3mm).
Type of Tool:

Project type:

Special Features:

Wire size:

30
29
28
27
26
25
24
23
22
21
20
19
18
17
16

Material(s):

Remember that you can use our Rover Tool Finder to search for products by different criteria!