170-IIAS-Micro-Shear® Flush Cutter with ESD Safe Hand Grips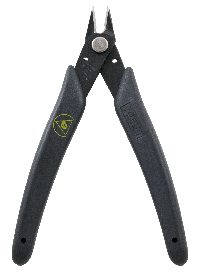 The Original Micro-Shear® Flush Cutter. Invented over 30 years ago and awarded US Patent 3774301.

Ergonomically sized and shaped to fit comfortably in the hand. Ultra slim profile increases access into high density areas.

Rated for cutting soft wire up to 18 AWG (1mm).

ESD-safe hand grips conform to ANSI/ESD.S20.20 and DOD-HDK-263 and have a surface resistivity of 1x10(6)-1x10(9).

Type of Tool:

Project type:

Special Features:

Wire size:

30
29
28
27
26
25
24
23
22
21
20
19
18

Material(s):

Electronic Lead Wire
Copper Wire
Annealed Wire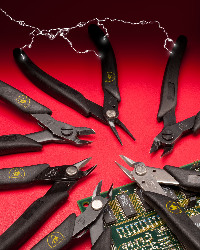 Remember that you can use our Rover Tool Finder to search for products by different criteria!