TK 3600-Photo-Etch Tool Kit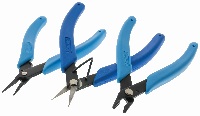 This kit was designed for scale model builders working with delicate photo-etch. It contains three tools for cutting, bending and holding -- Model 9180ET Professional Photo-Etch Scissor, Model 450 TweezerNose™ Plier and the Model 575 Micro Bending Plier.

Tools are packaged in a portable but sturdy canvas pouch to keep them organized and protected.
Type of Tool:

Project type:

Plastic Kit Modeling
Model Railroading
General Hobbies And Crafts

Special Features:

Wire size:

Material(s):

Brass Photo Etch
Photo Etch Brass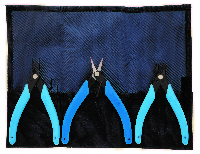 Remember that you can use our Rover Tool Finder to search for products by different criteria!