485C -Combination Cutter/Long Nose Plier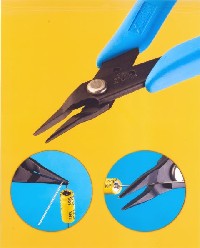 A great all-in-one tool for bead stringers and wire artists. The 485C combines the benefits of a full by-pass shear with a precision long nose plier. The cutter is capable of cutting soft wire up to 12 AWG (2mm) and the plier can hold, bend and form wire. This is truly two tools in one.
Type of Tool:

Long Nose Plier
Combination Plier
Chain Nose

Project type:

Wire Harness Manufacturing
Telecommunications
Jewelry Manufacturing
Electronics
Electrical

Special Features:

Wire size:

30
29
28
27
26
25
24
23
22
21
20
19
18
17
16
15
14
13
12

Material(s):

Wire
Radio Control Throttle Cable
Picture Framing Wire
Gold Wire
Floral Wire
Craft Wire
Copper Wire
Bicycle Cable
Bead Wire
Annealed Wire
Monofilament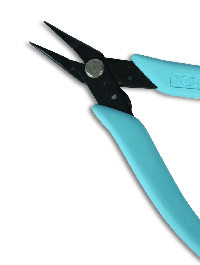 Remember that you can use our Rover Tool Finder to search for products by different criteria!