475C -Combination Cutter/Short Nose Plier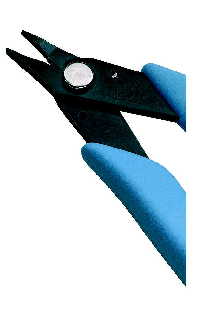 A true multi-purpose tool, combines a full by-pass shear with a precise short nose plier. Extra strong, high carbon steel plier has the power to grip and the precision to hold a human hair. Shear cuts soft wire up to 12 AWG (2mm).
Type of Tool:

Short Nose Plier
Cutter
Combination Cutter/Plier

Project type:

Wire Harness Manufacturing
Telecommunications
Jewelry Manufacturing
Electronics
Electrical

Special Features:

Wire size:

30
29
28
27
26
25
24
23
22
21
20
19
18
17
16
15
14
13
12

Material(s):

Remember that you can use our Rover Tool Finder to search for products by different criteria!