485FNAS-Flat Nose Plier with ESD Safe Hand Grips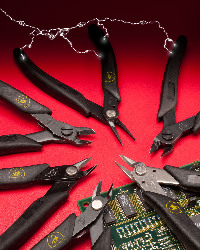 A flat nose (duck bill) version of our Model 485 Long Nose Pler. Flat, smooth blades are perfect for wire bending or forming operations. Ergonomically shaped grips and return spring offer operator comfort and control.
Type of Tool:

Flat Nose Plier
Anti-Static

Project type:

Special Features:

Wire size:

Material(s):

Remember that you can use our Rover Tool Finder to search for products by different criteria!