Shears (or Micro-Shear® Flush Cutters)
9250ET -Extra Tapered Head Head Micro-Shear® Flush Cutter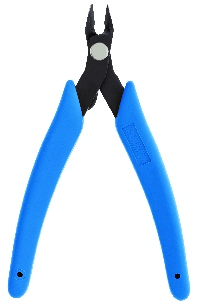 Features a subminiature (extra tapered) head size for access into extremely restricted areas. Ideal for ultra high density circuit boards and SMT. Design offers strength with the superior durability of all 9000 Series Shears.

Ergonomically shaped, cushioned Xuro-Rubber™ grips and out Light Touch™ return spring for operator comfort. Glare eliminating black finish helps reduce eye strain and enhances contrast for more precise positioning.

Cuts from less than 1 mil up to 18 AWG (1mm).
Type of Tool:

Project type:

Jewelry Manufacturing
Electronics

Special Features:

Wire size:

30
29
28
27
26
25
24
23
22
21
20
19
18

Material(s):

Wire & Cable
Wire
Silver Wire
Gold Wire
Electronic Lead Wire
Cord Sets
Copper Wire
Annealed Wire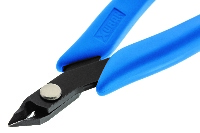 Remember that you can use our Rover Tool Finder to search for products by different criteria!