Xuron® DCC Wiring Tools Duo Makes it Easy!
As a model railroader, you know that precision is key – especially when it comes to wiring your layout. That's why we're excited to introduce the Xuron® DCC Wiring Tools Duo – a must-have for anyone installing Direct Command Control (DCC) wiring or any type of electrical power to their model railroad layout! The Duo includes the following two high-quality Xuron® tools:
Xuron® 501 Adjustable Wire Stripper and Cutter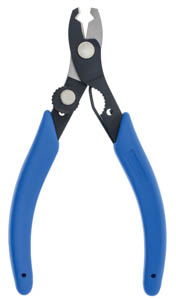 The Xuron® 501 Adjustable Wire Stripper and Cutter is a precision tool that quickly and accurately cuts and strips 10-26 AWG (2.59 – .405 mm) stranded or solid core wire. Its V-shaped, stripping slot is controlled by a thumb adjustable cam that sets to the appropriate wire size with just one hand. This takes the guesswork out of setting the right size for the wire being stripped. The 501's bypass cutting action results in a clean, square cut. Ergonomic grips and a return spring make it easy on your hands.
Xuron® Model 501 FAQ
Q: Does the adjustment dial stay stable in its setting?
A: The adjustable cam on this wire stripper is quite stiff and will not move unintentionally.
⭐⭐⭐⭐⭐ "The thumb dial to set the cutting depth is very easy to use. No need for hash marks, just eyeball it."
---
Xuron® 410 Micro-Shear® Flush Cutter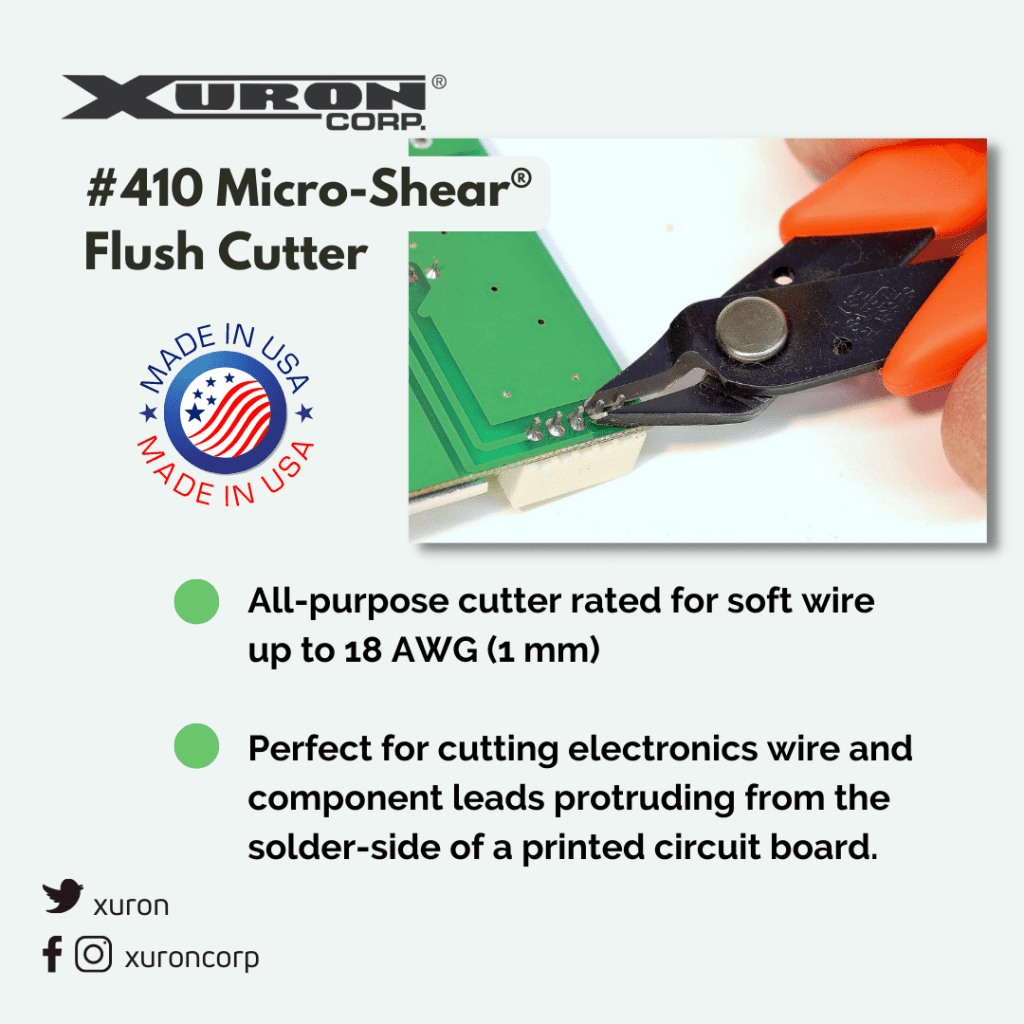 The Xuron® 410 Micro-Shear® Flush Cutter features ultra-sharp cutting blades that allow for clean cuts on soft wire up to 18 AWG (1 mm) without distortion – meaning no more busted wires or poorly fitting connections. It's also recommended for trimming component leads after soldering. The 410's Micro-Shear® action and tapered tips make it easy to cut close to the circuit board. All-purpose and comfortable to hold and use, you'll reach for this cutter again and again.
Xuron® Model 410 FAQs
Q: How long are the blades?
A: The cutting portion of the blades is .35" (9 mm).
Q: What is the difference between the 410 and the 410T?
A: The Xuron® 410 Micro-Shear Flush Cutter is an all-purpose cutter rated for soft wire up to 18 AWG (1 mm). It is good for cutting electronics wire, flexible stranded bead wire, bead cord and craft wire. The Xuron® 410T is a sprue cutter designed to cut plastic and other soft material with a maximum cutting capacity of 22 AWG (0.64mm) soft wire.
Q: What's the difference between a Micro-Shear® flush cutter and a conventional wire cutter?
A: Xuron® Micro-Shear® flush cutters offer many benefits over traditional wire clipping methods. They allow for cleaner cuts, reduce mechanical shock delivered to components being worked on and require half the effort required by compression-style tools! For more information, please visit https://xuron.com/index.php/main/faq/2
Q: What's the difference between the Xuron® 410, 410A, and 410T?
A: Please read our recent blog post that compares the Xuron® 410, 410A, and 410T Micro-Shear® Flush Cutters.
⭐⭐⭐⭐⭐ "I use them mainly for trimming wire and electronics leads and they're wonderful. The flat side creates a flush, clean cut and the other end doesn't go flying through the air. They also excel at cutting flat surfaces with minimal effort."
---
If you're in the market for a quality wire stripper and cutter set that will make any model railroading job easier, look no further than the Xuron® DCC Wiring Duo! With these two versatile tools, you'll have everything you need to get a clean strip and cut every time – ensuring that your wiring will always look professional and be precise.
Find the Xuron® Model 501 Adjustable Wire Stripper and Cutter, the 410 Micro-Shear® Flush Cutter, and other Xuron® quality tools at your favorite hobby retailer.
For more information about wiring for DCC, be sure to check out the following resources:
---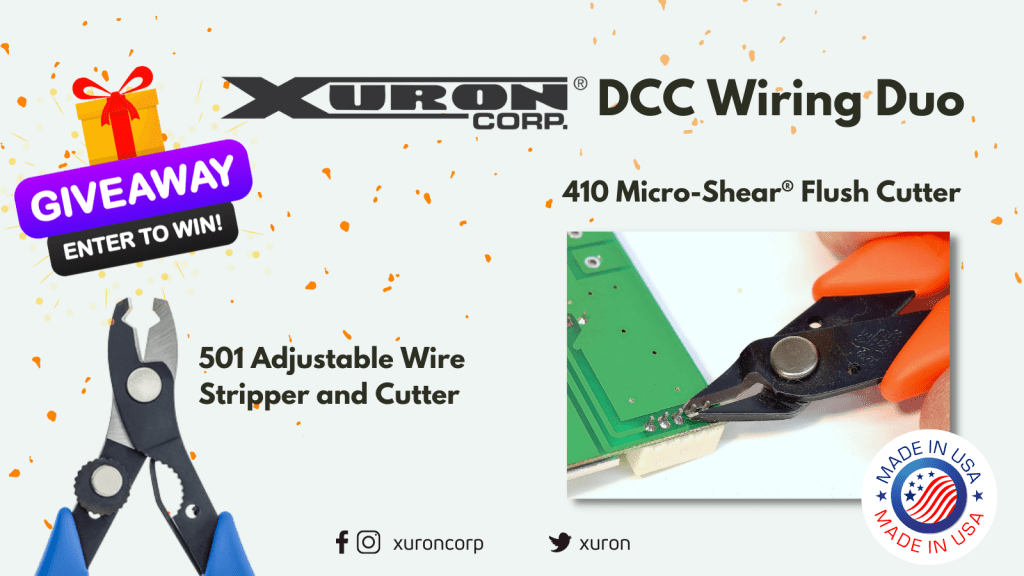 Would you like to win the Xuron® DCC Wiring Tools Duo? You just might, but only if you're a subscriber to Xuron® Model Railroader's Toolbox!
It's a sweet deal, really. You get a periodic newsletter with tips for model railroaders AND automatic entry into any of our model railroad tool subscriber-only giveaways. What's not to love about that?!! This giveaway is now closed, but it still benefits you to subscribe for your chance to win in our NEXT subscriber-only giveaway.