Whether you're a plastic scale model builder, model railroader, maker, or jeweler searching for a quality flush cutter for soft materials, the right tool for a specific task makes all the difference. In this blog post, we'll highlight three tools based on the Xuron® 410, an all-around useful Micro-Shear® Flush Cutter, and explain the differences between them. Specifically, we're talking about the Xuron® Models 410, 410A, and 410T Micro-Shear® Flush Cutters.
The Need For Different Types of Cutters
Different types of soft materials require different cutting methods that can only be achieved with the right type of tool. That's where Xuron® comes into play. Our Model 410 line of flush cutters includes three different types—the Xuron® 410 Micro-Shear® Flush Cutter, the Xuron® 410A Micro-Shear® Ultra Flush Cutter, and the Xuron® 410T High Precision Micro-Shear® Sprue Cutter—each designed for specific cutting needs. Let's compare their capabilities to help you decide which fits your needs best.
Xuron® 410 Micro-Shear® Flush Cutter
Scale modeling in all its forms, DIY/Making, and Jewelry Making are all art forms requiring attention to detail – and the right tools. The Xuron® 410 Micro-Shear® Flush Cutter is one of those must-have tools that are useful for each. This all-purpose cutter features ultra-sharp cutting blades that allow for clean cuts on soft wire up to 18 AWG (1 mm) without distortion. Use it to cut electronics wire, flexible stranded bead wire, and bead cord, as well as to cut component leads after soldering. Designed for durability, this cutter will give you reliable results for years to come.
⭐⭐⭐⭐⭐ I love these for small wire work. They fit in small hands nicely.

Kind words from BNSF N Lakeville Sub on Facebook
Xuron® 410A Micro-Shear® Ultra-Flush Cutter
The Xuron® 410A Micro-Shear® Ultra-Flush Cutter cuts soft plastic material including sprue and 3D filament with precision. Its ultra-flush edge delivers a clean, professional finish, eliminating the need for post-cut filing or sanding. Precision-ground, long-lasting blades set it apart from other cutters in its class. It may also be used to cut soft wire up to 20 AWG (0.8mm). However, do not attempt to use this cutter on a larger wire, half-hard, hard wire, or anything but soft plastic, such as sprue, as this will damage its fine edge.
⭐⭐⭐⭐⭐ Purchased for my husband with working on his model car kits. He finds it very easy to cut the plastic bits he needs.
Xuron® 410T High Precision Micro-Shear® Sprue Cutter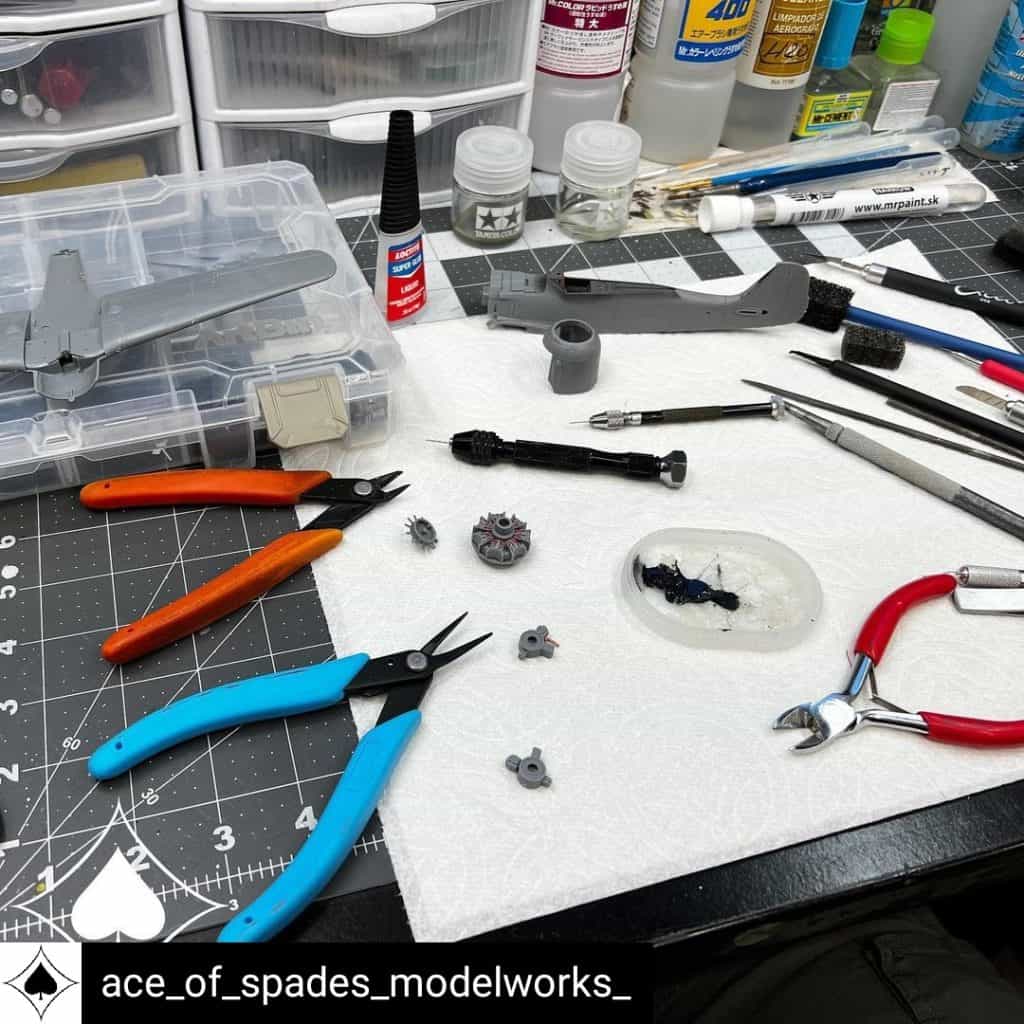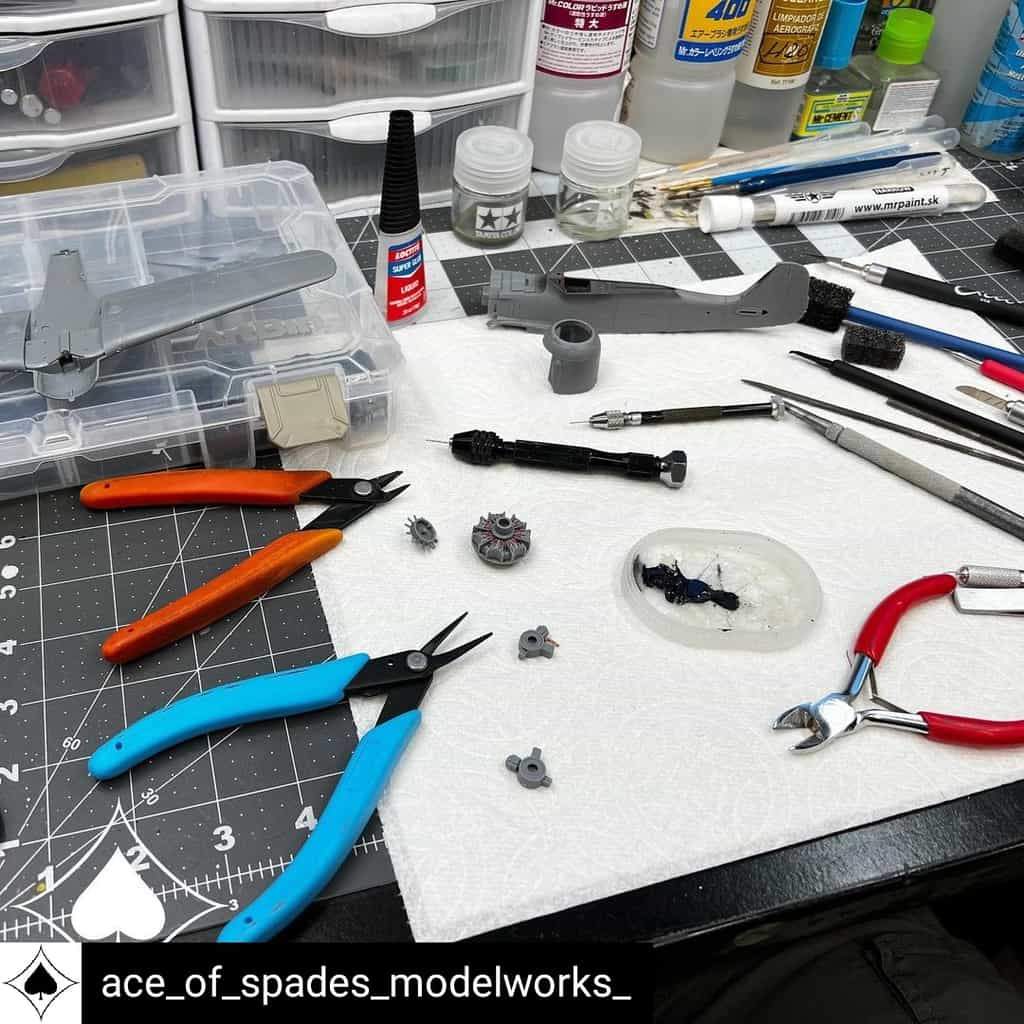 Working with sprue is a necessary but tedious piece of any plastic scale model building process, so having the right tools makes it easier. That's why plastic scale modelers and other hobbyists love Xuron®'s Original Sprue Cutter–the 410T. This sprue cutter has a tapered tip that easily slices through plastic sprue and soft wires up to 22 AWG (0.64mm) in diameter making sprue cutting simpler than ever before. The 410T is designed for precision with an ergonomic grip handle for comfortable cutting during long projects. With the Xuron® 410T, you'll be finishing your sprue-based models in record time!
⭐⭐⭐⭐⭐ Makes removing parts from the sprue a breeze. Eliminates chasing parts all over your work area.
Crafted for Comfort
The ergonomic design of Xuron® tools makes them the perfect choice for any user looking for a precision feel and comfort in their craft. All three tools profiled above feature Xuro-Rubber™ grips, ensuring your hands will remain comfortable and secure while you work. Light-Touch™ springs that return these tools to the open position are also engineered for comfort and allow for precise control with less hand fatigue. Xuron® makes sure that all its tools are ergonomically designed to keep your hands from feeling tired, so you can craft with ease and confidence while enjoying your work!
There's no denying that Xuron®'s 410 Series has you covered with these three tools! Manufactured in Maine, USA, with ergonomic design for maximum precision, high-quality construction, and long-lasting performance … it's easy to see why these models have become go-to tools among hobbyists and crafters worldwide!
Find the Xuron® 410, 410A, or 410T, as well as other Xuron® quality tools at your favorite hobby retailer.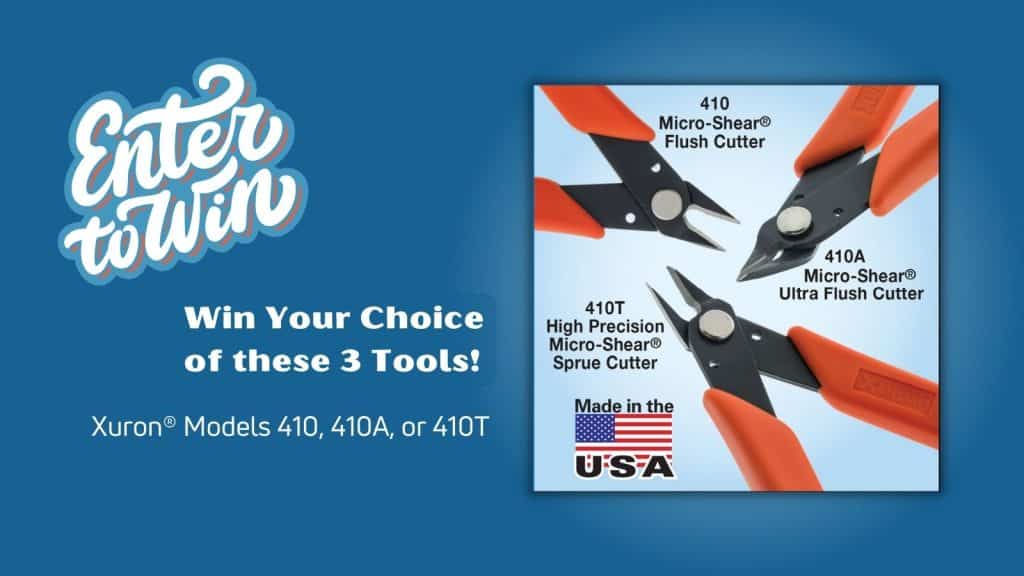 Would you like to win your choice of these three tools? You just might, but only if you're a subscriber to the Xuron® newsletter of your choice
It's a sweet deal, really. You get a periodic newsletter with useful tips AND automatic entry into subscriber-only giveaways. What's not to love about that?!!
Enter below before Monday, April 17, 2023.