Recently we've had a few questions from customers asking how to replace springs on their tools and how to keep them (tools) cleaned and well maintained.  I thought I'd share……

How can I replace the springs on my Xuron® Cutters and Pliers?
Spring failure, though uncommon, is an easy fix.  Contact us by email or telephone, let us know the tool model number(s) and quantity and we will send springs along with these simple instructions for replacement: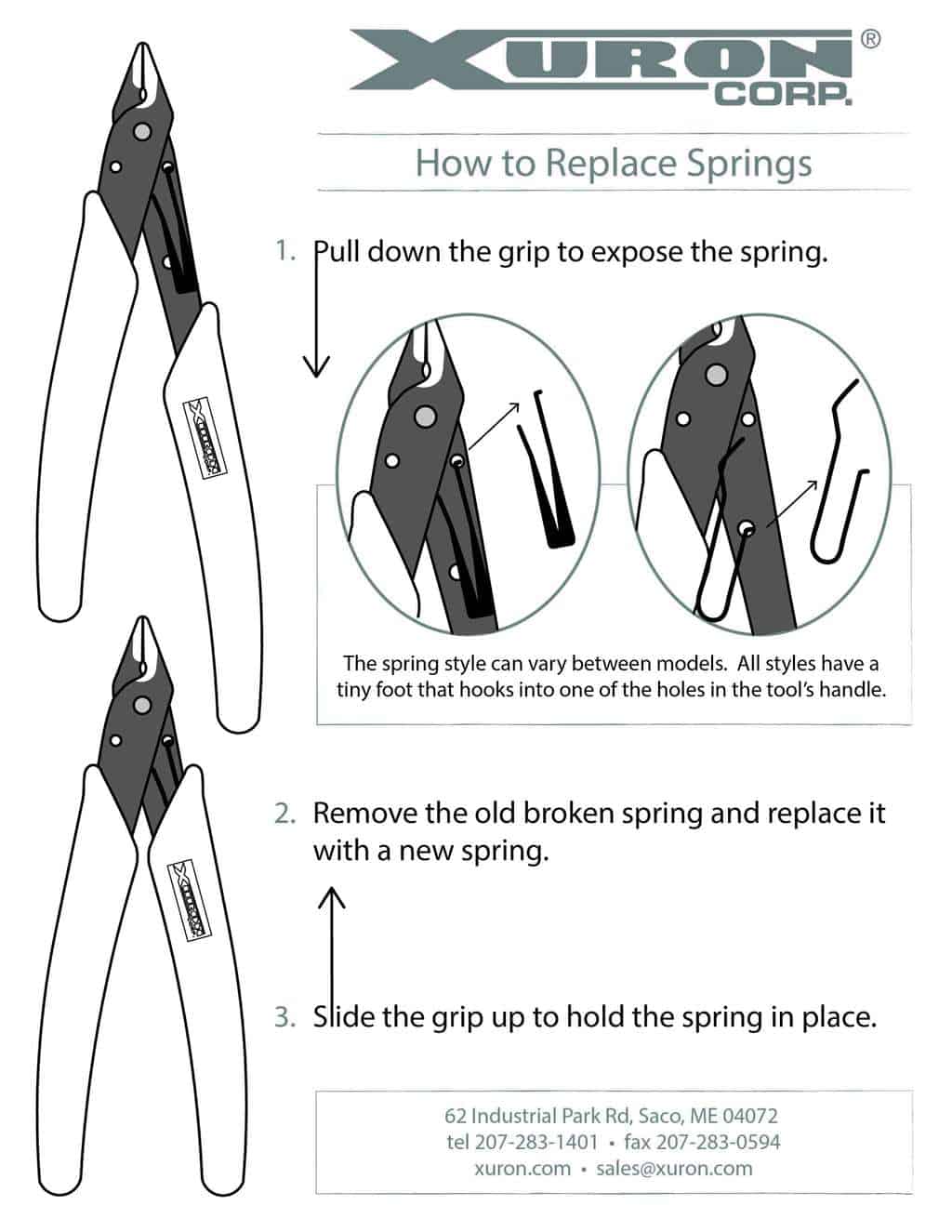 Note: if you don't want to replace the springs yourself, you are more than welcome to return the tools to us and we will do it for you. Our turn around time is two to three business days.
How do I clean the hand grips?
The easiest way to clean the grips is to use a pre-moistened wipe (Clorox® or any generic store brand).
How do I keep the cutting and pliers blades clean and rust-free?
A light oil like WD-40® works well. Put a small amount of it on a soft cloth and wipe the cutter/pliers blades as well as the rivet area and other exposed metal surfaces.  This process also acts as a rust preventative. Here's a video demonstrating the process by @csldesigns on Instagram:
Please contact us if you have tool or application specific questions  – maybe yours will make our next blog post!