Are you a scale modeler or model railroader looking for the perfect tool kit to help you get the best results when working with photo-etch parts? Then check out the Xuron® TK 3600 Professional Photo Etch Tool Kit. This kit is designed to simplify and streamline your process, giving you three specialty tools that are capable of trimming PE parts with unmatched precision: the 9180ET Professional Photo-Etch Scissors, the 450 TweezerNose™ Pliers, and the 575 Micro-Bending Pliers. Let's take a look at what makes this tool kit special. (Read all the way to the end for a special subscriber-only offer.)
Xuron® 9180ET Professional Photo-Etch Scissors
If you've been around the scale modeling world for a while, you may remember when photo-etch first made its appearance in the hobby world. One of the first lines of model kits to feature photo-etch parts was the HiTech series from Monogram.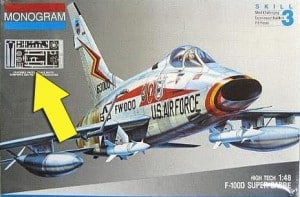 In those days, the Xuron® 440 PET Shears was all you needed to remove and trim PE parts. (This tool is formally known as the 440 High Precision Scissors.)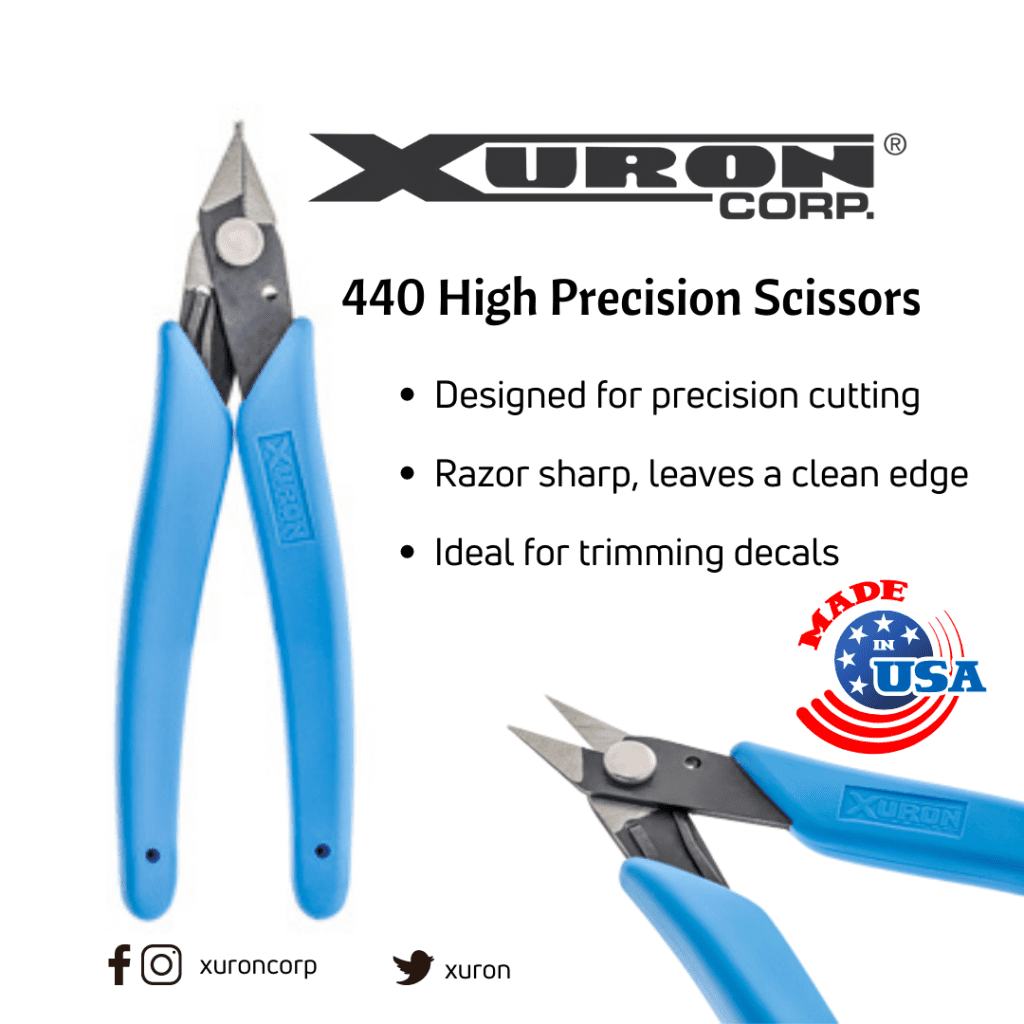 In those early days, you might get a dozen or so parts on a fret of photo-etch. Today it could be a hundred or more. I wanted a tool that could handle the challenge of removing these ever-so-delicate PE parts from the fret, as well as the capacity to trim PE parts when necessary without inflicting any damage. So I teamed up with Xuron Corp. to come up with the 9180ET Professional Photo-Etch Scissors.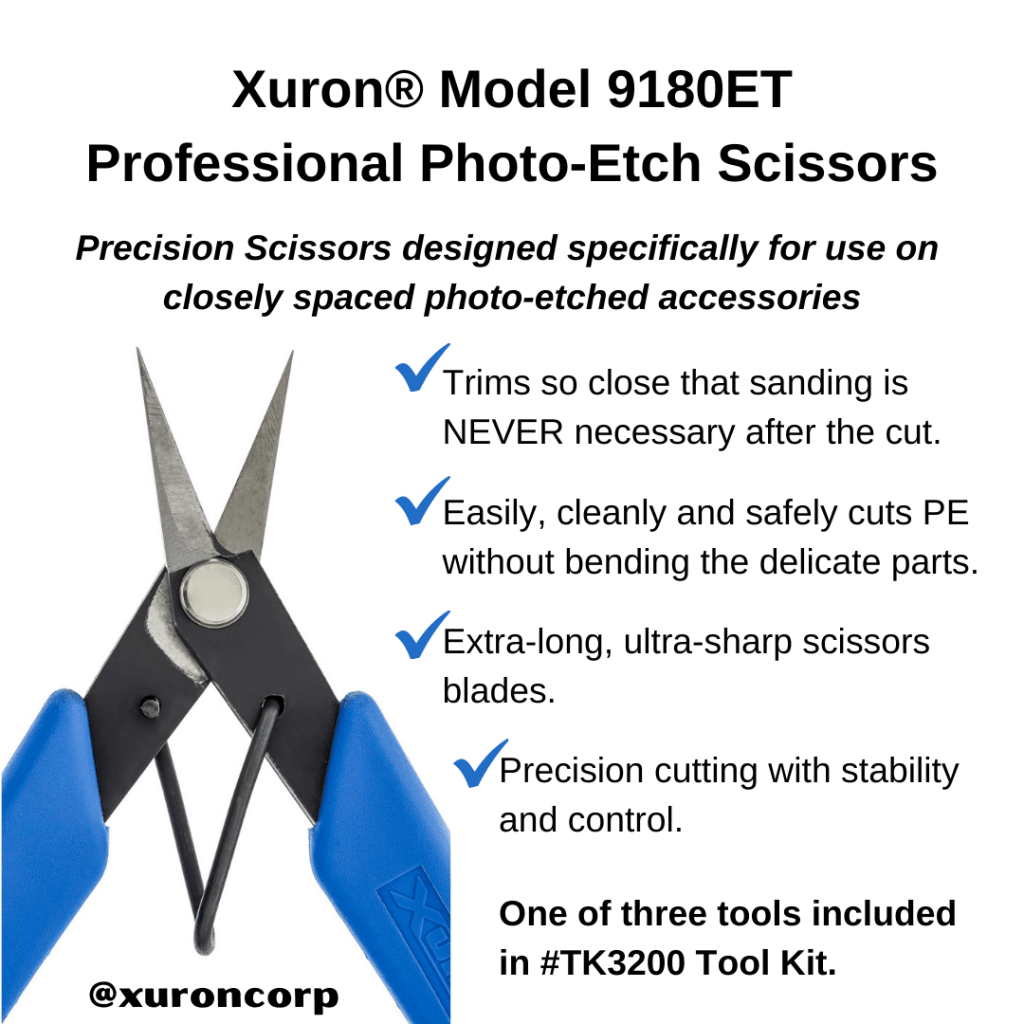 Its long, sharp jaw allows you to remove small, delicate parts cleanly, without bending or twisting them. The precision design allows cutting along the full length of the scissors' jaw. You can literally trim a hair's width off a piece of PE without damaging the part you are trimming.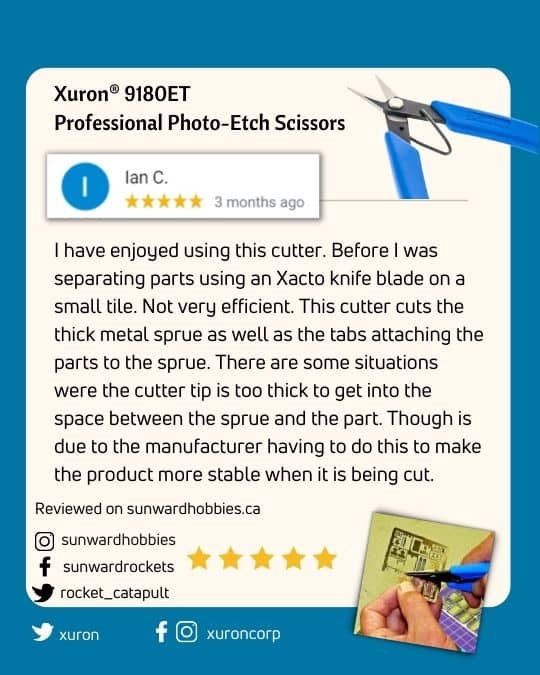 This level of performance is what I, as a modeler, demanded and the 9180ET delivers. Combine a great tool with solid techniques and you'll be able to master the removal and trimming of photo-etch parts, the first step of using PE in your scale modeling project.
Speaking of technique, we see so many who remove PE parts with difficulty, trying to cut the PE parts from the fret in the same manner as you would cut plastic parts off the sprue. This will bend your photo-etch. Don't cut from the top down, but keep the cutting surface closer to parallel with the photo-etch, as if you were cutting a piece of paper or a decal from a decal sheet with scissors.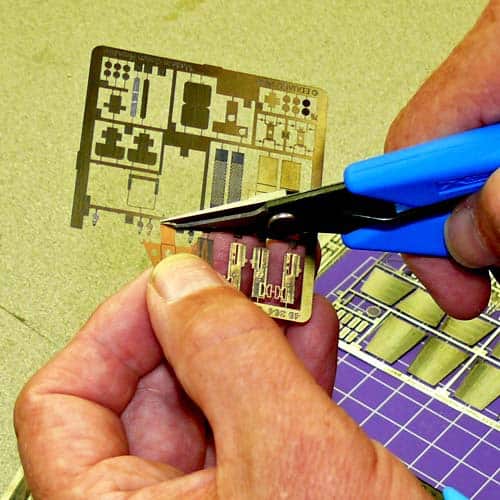 Fine Scale Modeler offers additional tips in their article: Remove photo-etched metal parts from the fret.
Model Railroad Techniques posted a video review about this tool. See it here:
Xuron® 450 TweezerNose™ Pliers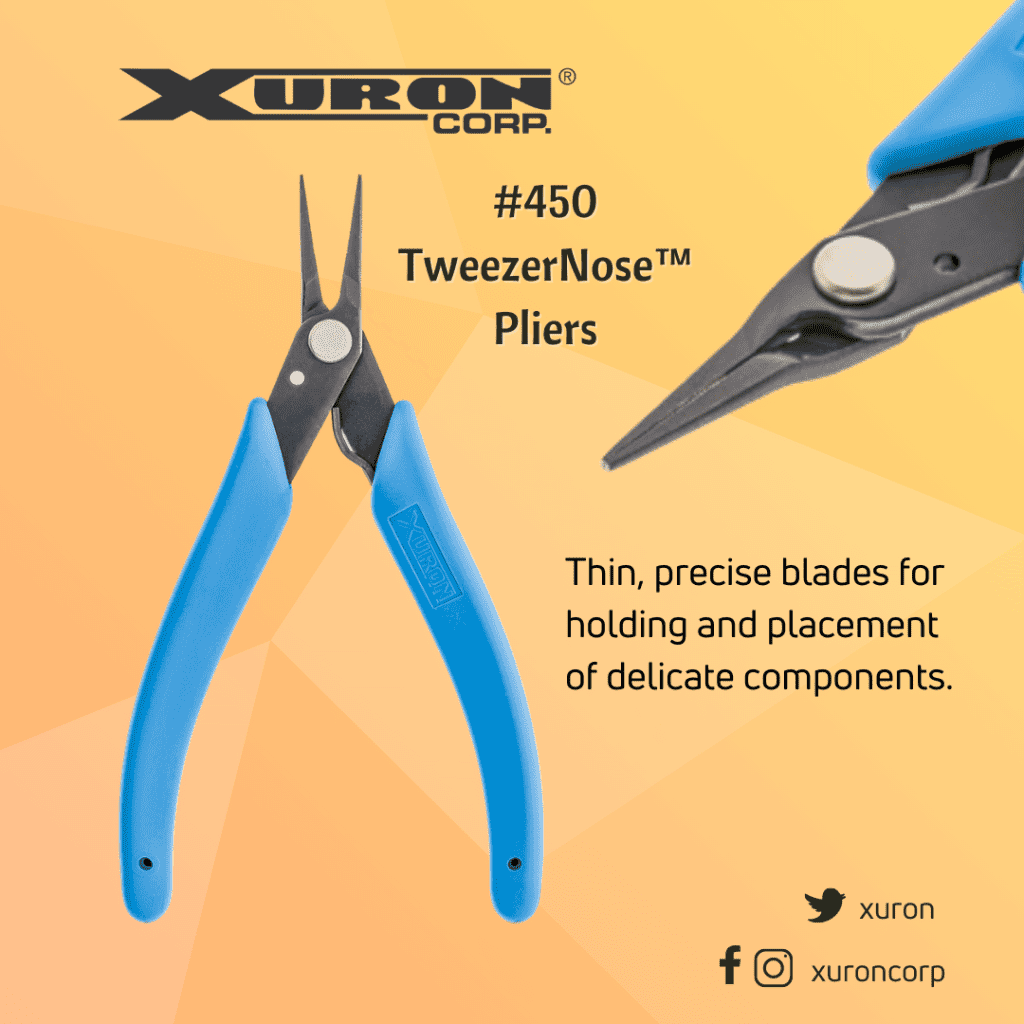 This is a must-have for any modeler looking to create a masterpiece. Featuring fine, precise blades that match perfectly in alignment and size as well as shape, these TweezerNose™ pliers will help you to bend photo-etch, form, and bend soft wire, and pick up delicate parts with unparalleled precision. Constructed from high-strength, heat-treated carbon steel, Xuron®'s 450 TweezerNose™ pliers are strong, yet offer a smooth and precise operation for those delicate parts. Included in the Xuron® TK 3600 Professional Photo-Etch Tools Kit, they'll provide you with the ultimate in comfort and efficiency.
Xuron® Model 575 Micro-Bending Pliers
The unique model 575 pliers was designed for model railroaders to adjust trip pins on N, HO, and O-sized couplers. But we've discovered it has a much wider range of applications. Its unique forming blades bend photo-etch to a perfect 90-degrees, as well as wire and light gauge strips of brass and aluminum. You can position the "V" and adjust the bend to just how you want it. If a less pronounced bend is desired, all you have to do is loosen the handle grips slightly. As with all of our pliers, the Xuron® 575 Micro-Bending Pliers also features our ergonomically designed Light-Touch™ return spring and non-slip Xuro-Rubber™ handle grips to offer maximum comfort while in use.
Xuron® TK 3600 Professional Photo-Etch Tool Kit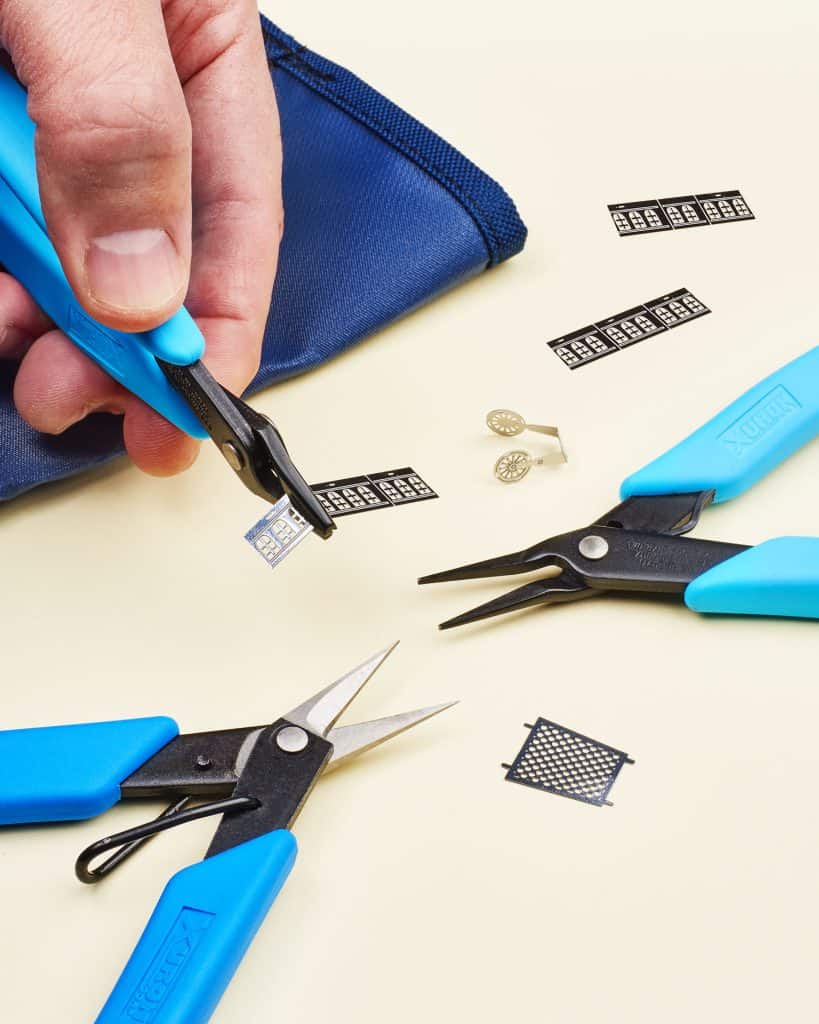 The Xuron® TK 3600 Professional Photo-Etch Tool Kit is an essential item for any scale modeler looking to get professional results with photo-etch parts. With three specialty tools – the 9180ET Professional Photo-Etch Scissors, the 450 TweezerNose™ Pliers, and the 575 Micro-Bending Pliers – this tool kit will help you achieve amazing results with minimum effort. Ask for it today at your favorite hobby retailer.
Subscribers Always Win!
Would you like to win the Xuron® 9180ET Professional Photo Etch Scissors? You just might, but only if you're a subscriber to either Xuron®'s Scale Modeler's or Model Railroader's Toolbox!
It's a sweet deal, really. You get a periodic newsletter with tips for scale modelers or model railroaders (your choice) AND automatic entry into subscriber-only giveaways. What's not to love about that?!! Enter below before Monday, December 11, 2023.