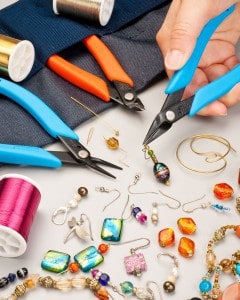 Welcome to Xuron Corporation's dedicated space for jewelry makers – including bead stringing, bead weaving, metalsmithing, chainmaille, and wire art.
Xuron® brand Micro-Shear® Flush Cutters are unique amongst wire cutters because they cut by 'shearing' as opposed to compression. The result is a super flush cut.
Tip: Click on the photo (to the left) to see our new brochure of jewelry making tools. 


We also manufacture a variety of precision pliers and scissors especially designed for quality results, comfort and durability.
Our resident jeweler and expert on all things jewelry making, Ashley Bunting, is available to assist with Xuron® tool and/or technique related questions.  Ashley has also created a series of product videos which can be viewed on YouTube.
Xuron® Pliers for Chainmaille: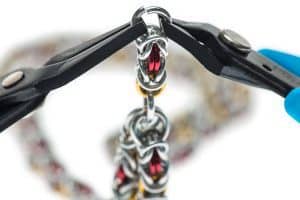 Our new model 487 Chisel Nose Pliers are designed with a 45° angled tip allowing for more suface area of the pliers on the jump ring.  Also, this tip shape eliminates interference of the pliers tips with the open working space of the jump ring.

More Pliers for Chainmaille:
Wire Retaining Clip prevents cut wires from flying:
Have you seen our #9100F Oval Head Cutter?  This tool comes with a factory installed, low-profile wire retaining clip that lets you say good-bye to flying wire bits!  Keeps your workspace neater and lets you gather precious metal scraps in order to reclaim them, if desired.
You'll find plenty of tips in our recent beading and wire art posts.
If you'd like to receive these tips direct to your inbox, you're invited to subscribe to our Beading & Wire Art Newsletter.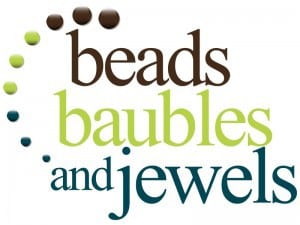 Xuron Corporation is a proud sponsor of Bead, Baubles & Jewels which can be seen on local PBS channels and viewed on-line.