PRECISION FLUSH CUTTERS OPTIMIZED FOR SPECIFIC TASKS AND USERS
October 20, 2020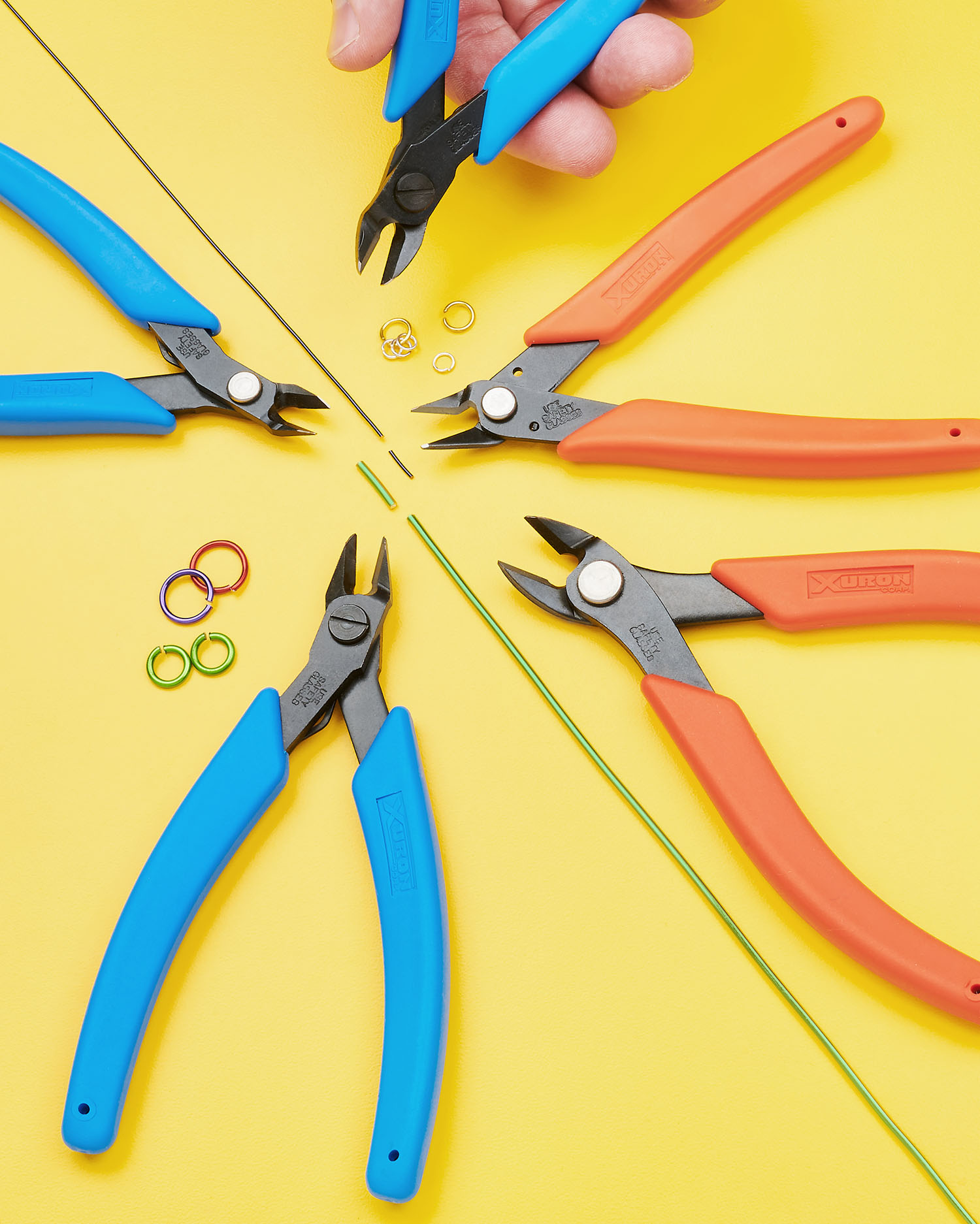 XURON(R) PRECISION MICRO-SHEAR(R) FLUSH CUTTERS WITH VARIOUS HEAD SHAPES AND HANDLE LENGTHS
A full line of precision wire cutting tools for different types of wire, materials, and tasks that feature a variety of head shapes, sizes and handle lengths is available from Xuron Corporation of Saco, Maine USA.
Xuron® Precision Flush Cutters are made from high carbon steel with a non-glare black finish, have soft rubber hand grips, Light-Touch™ return springs and Micro-Shear® blade by-pass shear cutting that produces clean, flat cuts. Featuring five models with different head shapes and angles including one with a long handle, they are each designed for efficiently cutting and reaching into tight spaces.
Designed for various craft, hobby and jewelry-making applications, Xuron® Precision Flush Cutters include Model 2175 which is ideal for jewelry making, wire crafts, basketry and cutting stained glass lead came; the Model 9100 Oval Head that is suited for wire art, jump ring cutting; the Model 410 for hobbies, crafts and bead stringing; the Model 9250ET with an extra tapered head; and 9200LH long handle.
Xuron® Precision Flush Cutters are ergonomically designed for operator comfort and ease of use. Made in USA.