DESOLDERING BRAID DISPENSER FEATURES REPLACEABLE AND INTERCHANGEABLE CASSETTES
October 14, 2021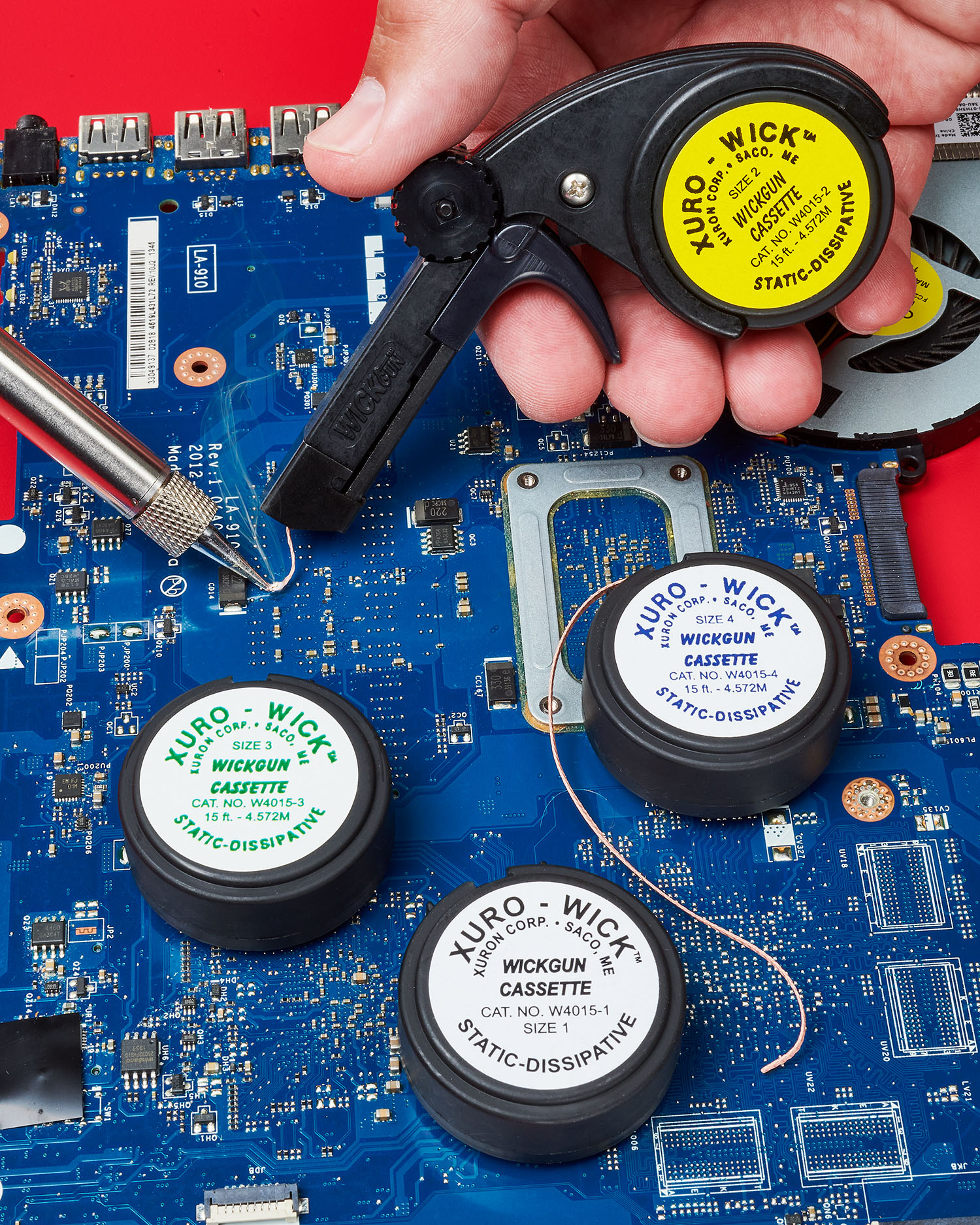 Xuron® WickGun™ Desoldering Braid Dispenser dispenses, positions and cuts braid for faster and safer work
A handy hand-held dispenser that lets users dispense, position and cut-off desoldering braid using one hand and eliminates finger burns and waste has been re-introduced by Xuron Corporation of Saco, Maine U.SA.
The Xuron® WickGun™ Desoldering Braid Dispenser is a gun-shaped tool that is designed to be held in one hand to safely and quickly dispense, position and cut-off braid without finger burns. Featuring replaceable and interchangeable cassettes, each preloaded with 15 feet (4.6 meters) of copper braid coated with a pure rosin flux, the dispenser has a thumbwheel for advancing the braid and a trigger for instantly cutting off the solder-saturated braid.
ESD safe and RoHS compliant, the preloaded cassettes for the Xuron® WickGun™ Desoldering Braid Dispenser are available in four sizes from 0.035" (.88 mm) to 0.110" (2.8 mm). Ideal for assembly work, field service repairs, and home consumers, this tool lets users desolder at rates five times faster than other methods and reduces braid waste by 50%, claims the firm.
Available through Authorized Distributors world-wide and Made in the USA.