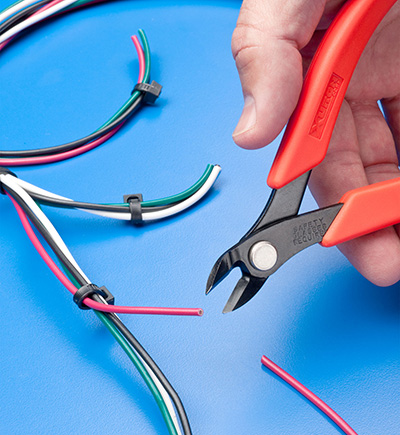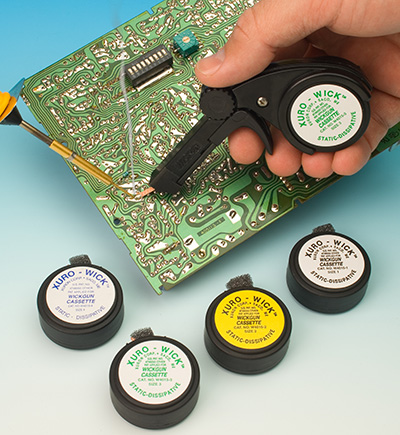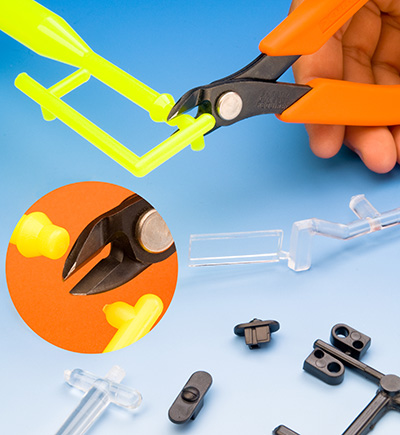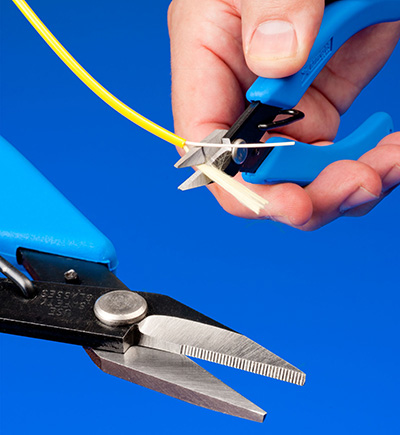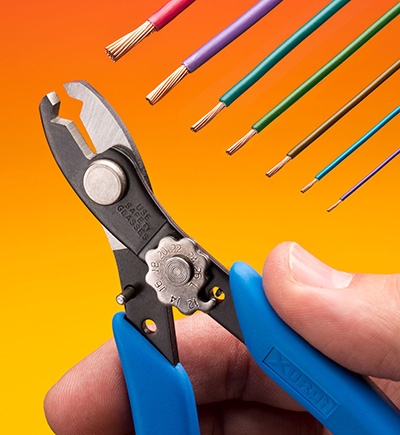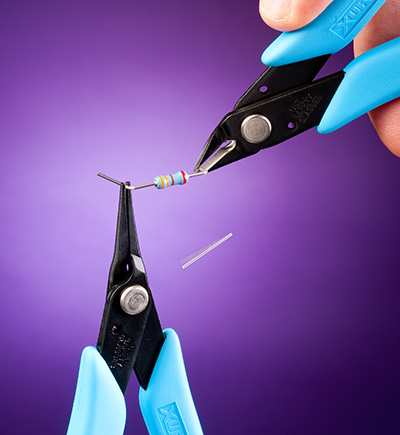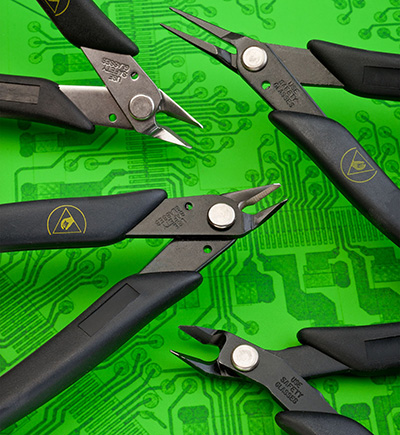 Xuron Corp. has been manufacturing quality, precision hand tools for over 40 years. We are the original inventor and patent holder of the Micro-Shear® blade by-pass cutting method, employed on all Xuron® brand cutters.
Our first product was developed specifically for cutting printed circuit board lead wires. Today we manufacture over 100 different tools including our Micro-Shear® Flush Cutters, Pliers, Forming Tools, Wire Strippers, Micro-Pneumatic™ Cutters, Scissors and Wickgun™ Desoldering Braid Dispensers.
Markets for Xuron® tools include industrial electronics, wire processing, plastics de-gating, and telecommunications, to name a few.
All Xuron® brand products are manufactured at our factory in Saco, Maine USA.
Featured Industrial Product
440AS-Mini-Scissor with ESD Safe Hand Grips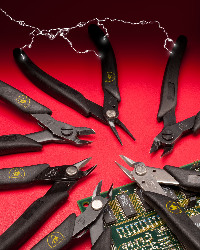 An ultra precise scissor, cuts fine or delicate items with a clean, square edge. Unique, user friendly, design includes return spring and eliminates finger loops for increased precision and control. Rated for cutting soft metals up to 0.005".
Type of Tool:

Project type:

Electronics
Telecommunications
Wire Harness Manufacturing

Special Features:

Wire size:

Material(s):
Browse our products by selecting categories in the navigation bar above, or use our Rover Tool Finder to search for products by different criteria.