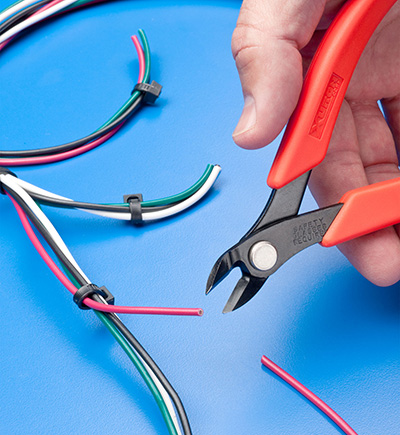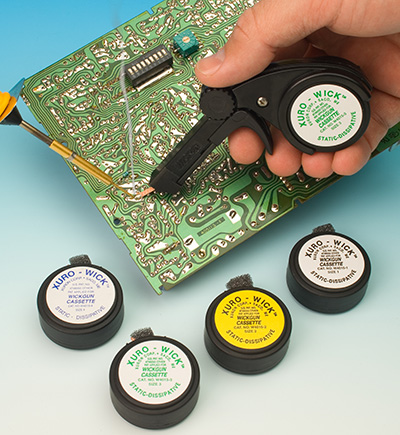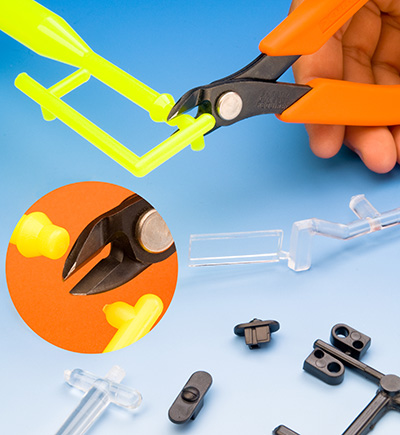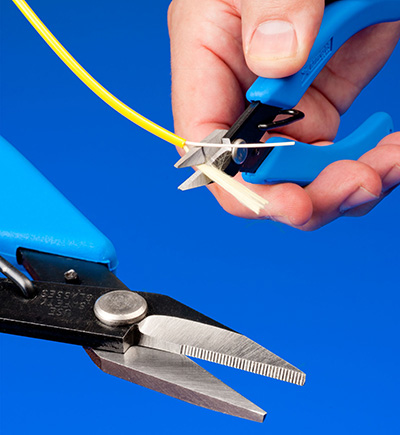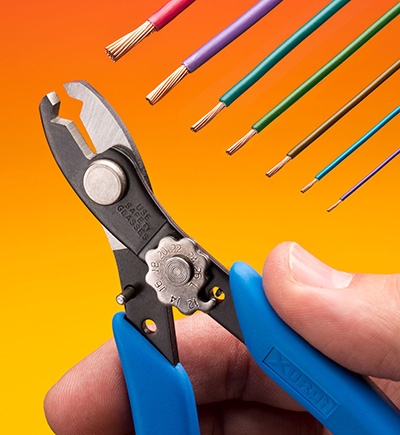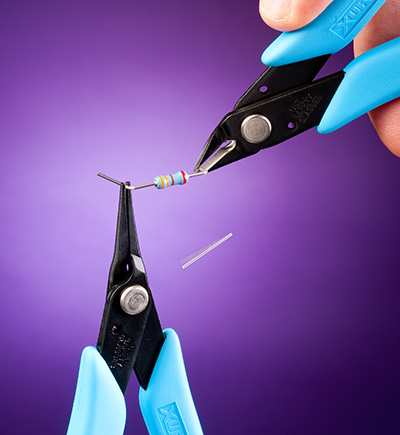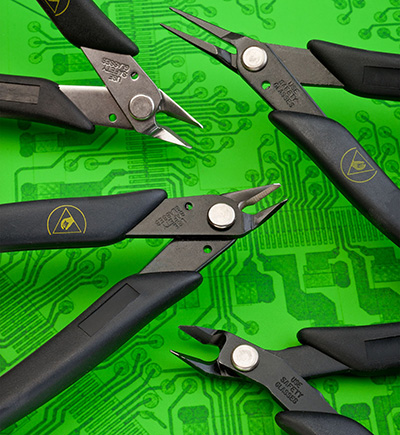 Xuron Corp. has been manufacturing quality, precision hand tools for over 40 years. We are the original inventor and patent holder of the Micro-Shear® blade by-pass cutting method, employed on all Xuron® brand cutters.
Our first product was developed specifically for cutting printed circuit board lead wires. Today we manufacture over 100 different tools including our Micro-Shear® Flush Cutters, Pliers, Forming Tools, Wire Strippers, Micro-Pneumatic™ Cutters, Scissors and Wickgun™ Desoldering Braid Dispensers.
Markets for Xuron® tools include industrial electronics, wire processing, plastics de-gating, and telecommunications, to name a few.
All Xuron® brand products are manufactured at our factory in Saco, Maine USA.
Featured Industrial Product
2175A-Maxi-Shear™ Flush Cutter - Full Flush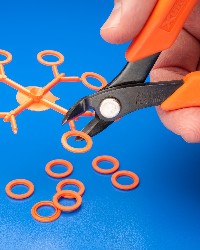 A full flush cutting version of our Model 2175 for cutting very soft materials.

Lightly beveled cutting edges allow for minimal blade by-pass ensuring the finest flush cut possible. An excellent choice for plastics de-gating and sprue cutting applications.

Glare eliminating black finish and ergonomically shaped Xuro-Rubber™ grips. Cuts soft wire up to 14 AWG (1.6mm)
Type of Tool:

Project type:

Plastics De-Gating
Electronics

Special Features:

Wire size:

30
29
28
27
26
25
24
23
22
21
20
19
18
17
16
15
14

Material(s):

Plastic Cable Ties
Plastic (de-gating)
Electronic Lead Wire
Copper Wire
Browse our products by selecting categories in the navigation bar above, or use our Rover Tool Finder to search for products by different criteria.