Choosing a new set of pliers can be a daunting task.  There are so many options. Here at Xuron Corp. we've recently introduced even more variations to accommodate more applications.   So, what are all these pliers for?!  Read on to learn the specific features and benefits of our line of precision pliers for jewelry making.
We have six different pliers models that have straight, flat interior blades.  These will be the focus of this blog post.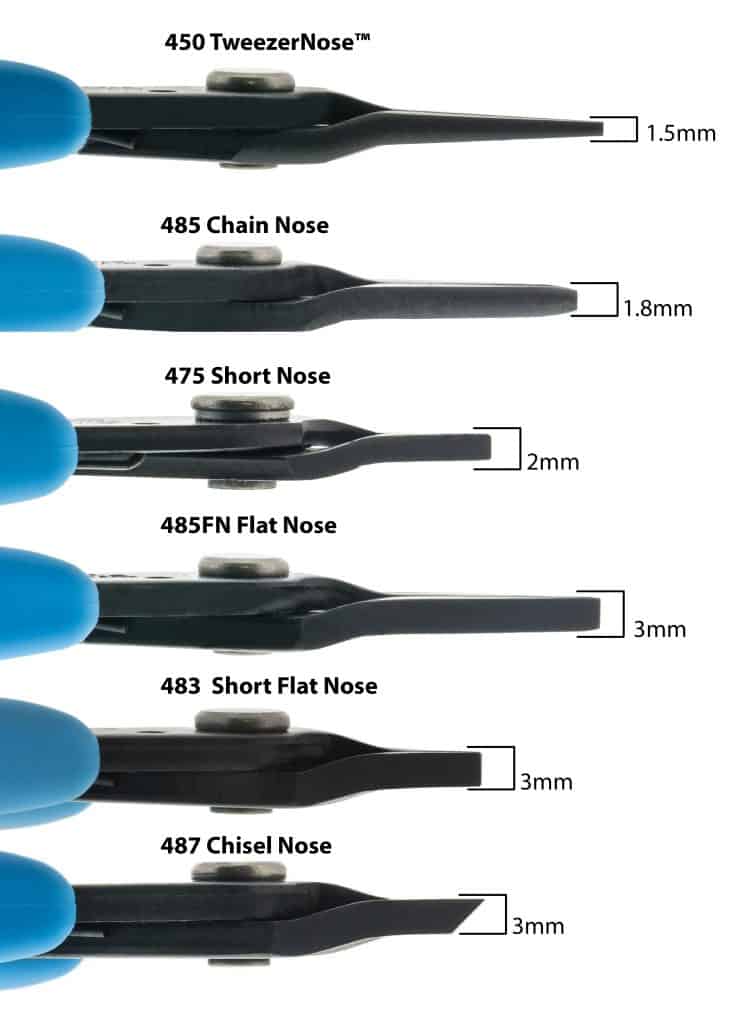 450 TweezerNose™ Pliers
Very fine, precise "tweezer" like tips will handle the most delicate parts but are strong enough for forming and bending operations.  The pliers blades are smooth so they will not mark or damage your wire.  This are a great go-to pliers for wire workers.  They are fine enough to reach into tiny spaces.  My favorite application is using these to "tuck" in wire ends when wire wrapping.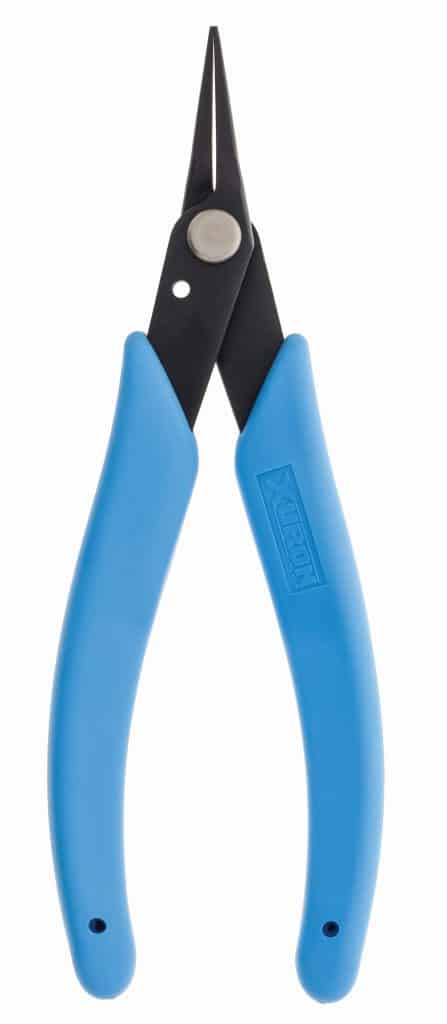 485 Chain Nose Pliers
Provides the strength to grip, hold and form wire without the bulk or lack of "feel" found in traditional chain nose pliers. Excellent for wire forming, and working with jump rings.  Slightly more girth than the  450 TweezerNose™ yet still slim enough for fine delicate work.  A basic tool all jewelers should have.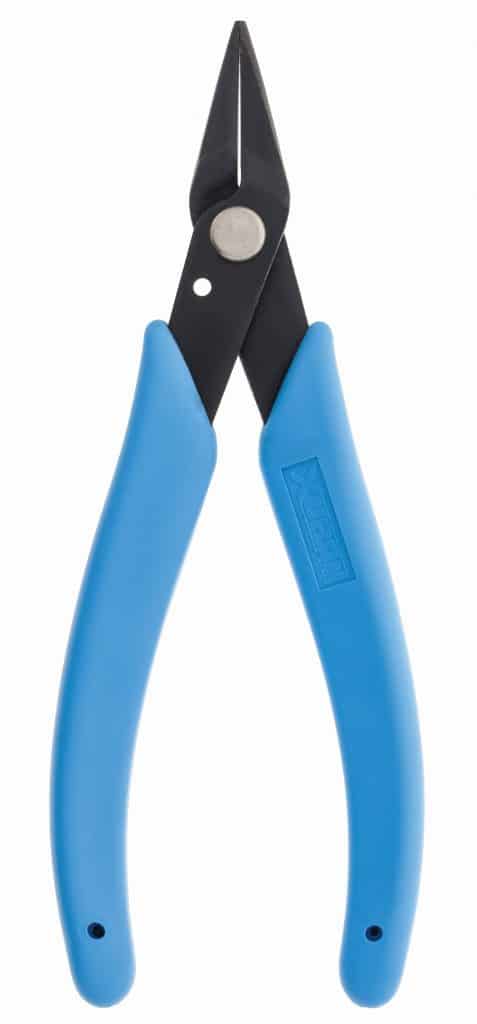 475 Short Nose Pliers
A perfect pliers for chainmaille artists — the short "nose" of the pliers allows for excellent control when opening/closing jump rings. The narrow blades allow you to get into small areas and are ideal for working with small to medium sized jump rings.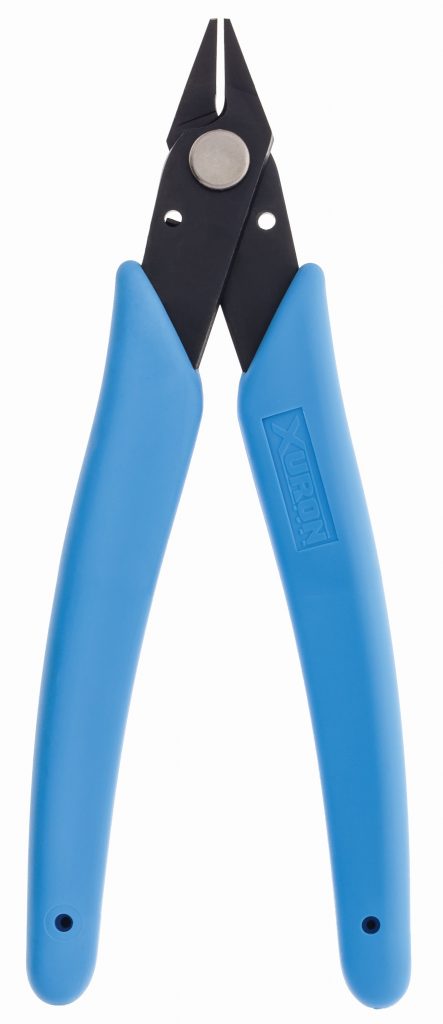 485FN Flat Nose Pliers
Pliers jaws are flat and wide for bending, forming, grasping, holding and flattening wire and other materials.  An excellent tool for metalsmiths and others working with heavy materials.  The long wide blades provide extra surface area for added control and maneuverability.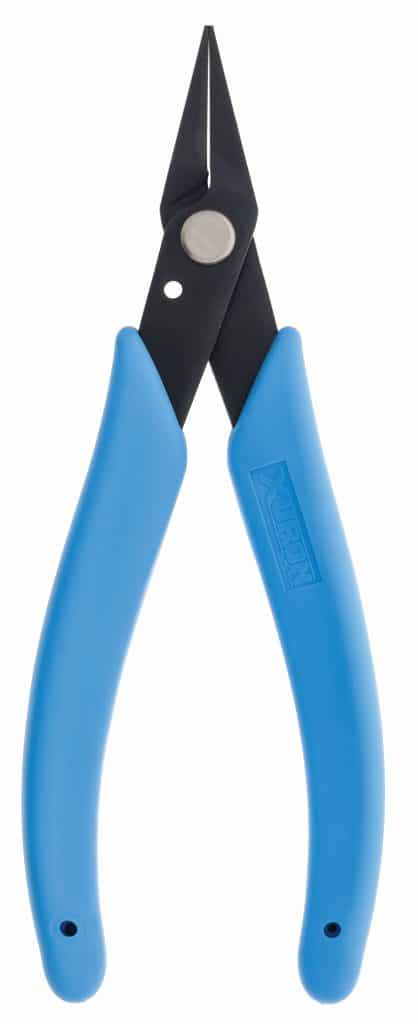 483 Short Flat Nose Pliers
A short, flat nose pliers designed for chainmaille jewelry artists. The smooth, 3 mm wide jaws provide extra gripping surface on jump rings for increased control and stability during assembly.  The shorter blade provides extra stability.  When using the pliers the work is done closer to the pivot point insuring greater grip strength. These pliers can be used with stainless steel, bronze, bright aluminum, niobium, silver and copper jump rings up to 14 AWG. Partner this tool with our Model 487 Chisel Nose Pliers for the perfect chainmaille pliers set.

487 Chisel Nose Pliers
Flat, smooth blades with tips ground to a 45° angle. The angle provides extra gripping surface on a jump ring while eliminating any interference with the open working space of the ring.

Strong enough to be used with both aluminum and stainless steel jump rings sized from 14 AWG and smaller.
The pliers are also useful for picking up small items and holding metal or wire while filing. Tips can be used for micro-maille and for other very small work.
See our full range of Xuron® pliers.
Video Recommendation – What Pliers Do I Use?
Still not sure which is best for you? Drop us an email at sales@xuron.com.