Every chainmaille artist owns at least two different pliers and each has his/her own preference for brand and style. Having had the opportunity to meet with many different artists and designers, we've isolated three essential Xuron® brand pliers for chainmaille work.
The Three Chainmaille Essentials:
Short, flat blades firmly hold jump rings.  Two of these, one for each hand, is sufficient for any beginner.  Tip: When holding jump rings, try to use as much surface area of the pliers blades as possible.  This will allow extra stability and control when opening and closing jump rings.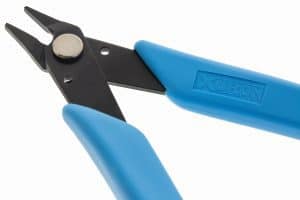 45 degree angled blades hold jump rings without obstructing the open area of the ring.  

Model 486 90 Degree Bent Nose Pliers
90 degree bent nose lets you quickly pick up rings and allows for an easy transition into closing and opening rings while keeping the wrist in a natural position. This version was developed in joint cooperation between Xuron Corp. and HyperLynks.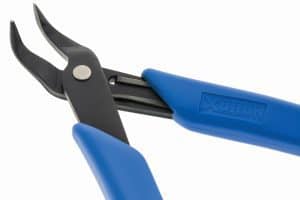 In this video, Michelle Brennan, co-owner of HyperLynks, shows us how she uses the 90 degree bent nose pliers:
Join our monthly e-newsletter for more fun jewelry making tips and inspiration!