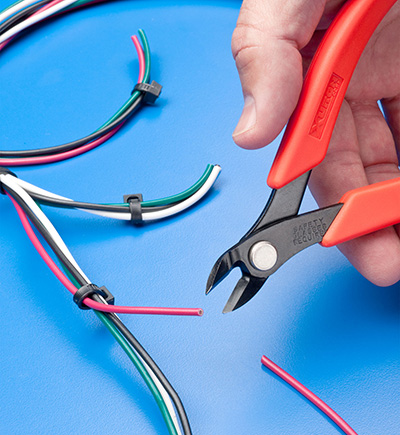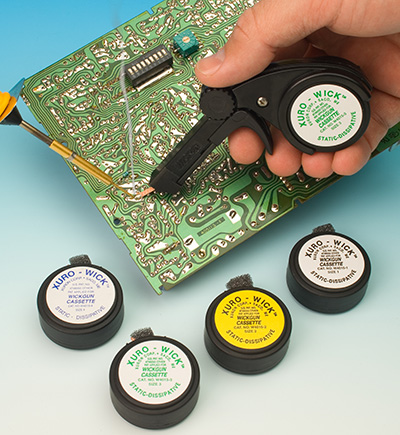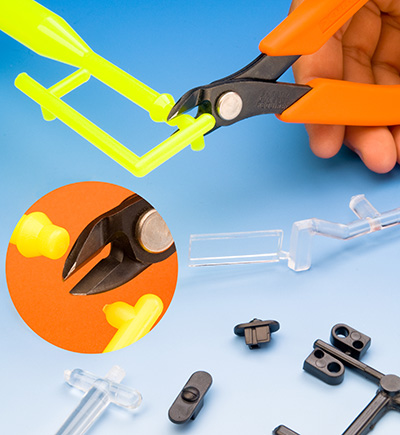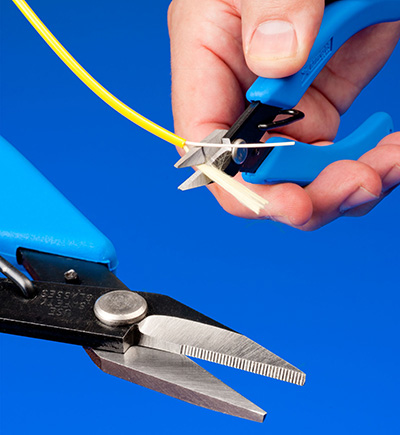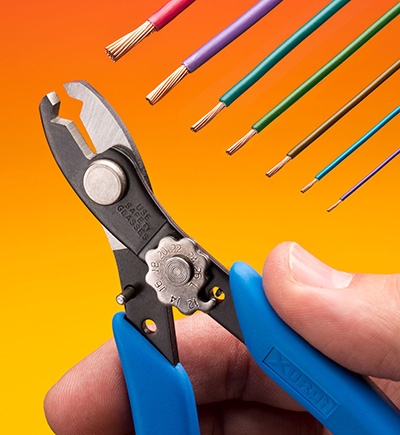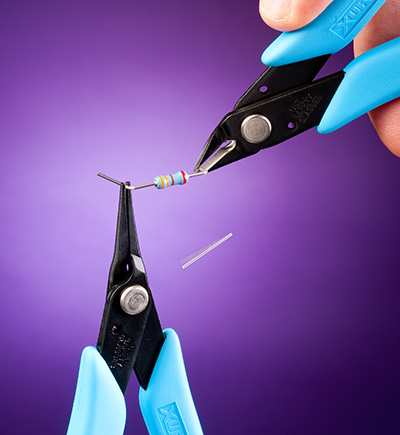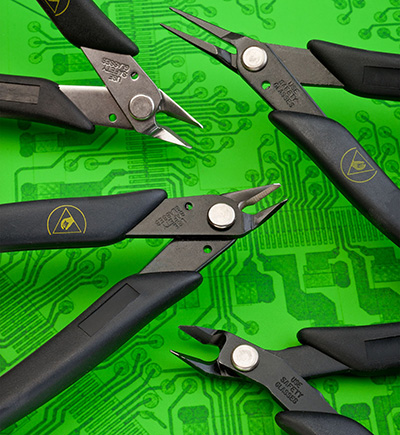 Xuron Corp. has been manufacturing quality, precision hand tools for over 40 years. We are the original inventor and patent holder of the Micro-Shear® blade by-pass cutting method, employed on all Xuron® brand cutters.
Our first product was developed specifically for cutting printed circuit board lead wires. Today we manufacture over 100 different tools including our Micro-Shear® Flush Cutters, Pliers, Forming Tools, Wire Strippers, Micro-Pneumatic™ Cutters, Scissors and Wickgun™ Desoldering Braid Dispensers.
Markets for Xuron® tools include industrial electronics, wire processing, plastics de-gating, and telecommunications, to name a few.
All Xuron® brand products are manufactured at our factory in Saco, Maine USA.
Featured Industrial Product
9180 -Aramid Fiber Scissors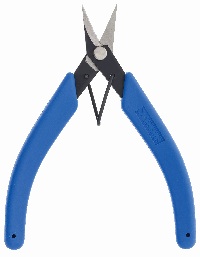 Designed and manufactured specifically for cutting the Kevlar® strength component of fiber optic cables. Uniquely designed serrated edge prevents the fibers from sliding out while cutting.

Cutting edges are heat treated to a hard 58-60 RC. A superior tool offering both precision cutting and exceptional tool life.

Cushioned Xuro-Rubber™ grips and return spring provide both comfort and control.
Type of Tool:

Project type:

Wire Harness Manufacturing
Telecommunications
Electronics

Special Features:

Wire size:

Material(s):

Sheet Stock
Plastic Cable Ties
Pc Boards - Depaneling
Kevlar Thread
Kevlar Fiber
Monofilament
Fireline
Carbon Fiber Strip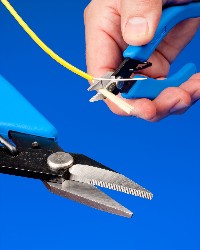 Browse our products by selecting categories in the navigation bar above, or use our Rover Tool Finder to search for products by different criteria.