We've all heard the phrase, "its what's on the inside that counts".  I'm here to remind you how  true this is and the Philadelphia Convention Center is a great example – it's not pretty on the outside, but inside you find a world of things sparkling, colorful, unique and fun.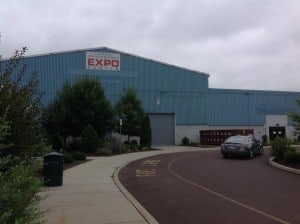 For three days, Ashley and I had the pleasure of reconnecting with old friends, meeting new friends, finding fun treasures and, best of all, demonstrating Xuron® tools!
Our booth neighbor, Caldron Crafts, not only act as a retail partner for us at this show, they also take good care of us by sharing their snacks, water and good humor.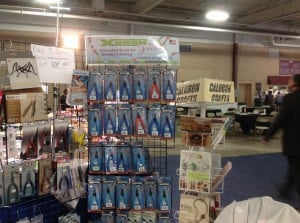 Last year we gave Jill Wiseman a prototype sample of a new scissor for cutting the high strength fishing line that is commonly used as a bead weaving thread.  Jill fell in love with it and has been promoting it like crazy — thank you, Jill!  This scissor, our model 441 Thread & Cord Scissor, has recently been introduced to the market and was very well received at the show.  We did lots of demos and Caldron sold out of their stock after day two of the show.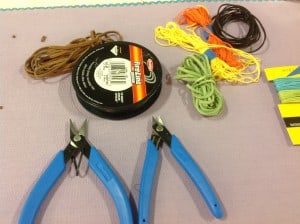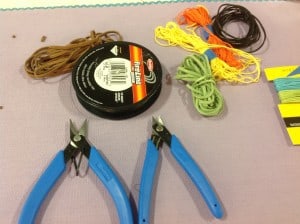 We also debuted the prototype of a new, 90 degree bent nose, plier.  As with many of our tools, the idea for this came from a Xuron® tool user. Michelle, from Hyperlynks, is an accomplished chainmaille artist and asked us for this last year.  She allowed me to take this video clip showing how she uses it and what makes it so helpful.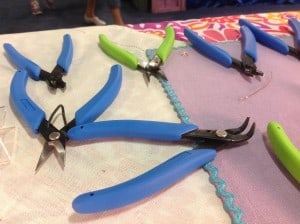 Stay tuned for Chapter 2, which will include more about the people we met and the places we shopped!