Quality modeling pliers are a must-have tool for any scale model builder. There are a variety of different types and brands of modeling pliers on the market, but one that consistently ranks as a favorite among top scale model builders is the Xuron® 450 TweezerNose™ Pliers.
So, what makes these modeling pliers so special?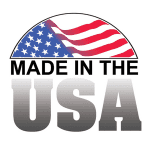 The Xuron® 450 TweezerNose™ pliers are made of heat-treated carbon steel, and manufactured in the USA. They feature a unique design that combines the precision of tweezers with the strength and grip of pliers. This makes them perfect for delicate adjustments and holding small parts in place.
Our TweezerNose™ modeling pliers have a long, narrow nose, a mere 1.5 mm in width, that allows you to get into tight spaces easily. And their slim profile means they can be used for both precision work and general-purpose tasks.
The Right Tool for the Job Because Precision Matters
Precision is key when it comes to scale modeling. Whether you're a professional or hobbyist, getting ahold of those small, delicate parts can make all the difference. For instance, you need to get a hold of some tiny, delicate objects but don't have the right tool for the job. It can be incredibly frustrating when you can't get a grip on the small stuff. Trying to use regular pliers or your fingers can result in dropped objects and wasted time.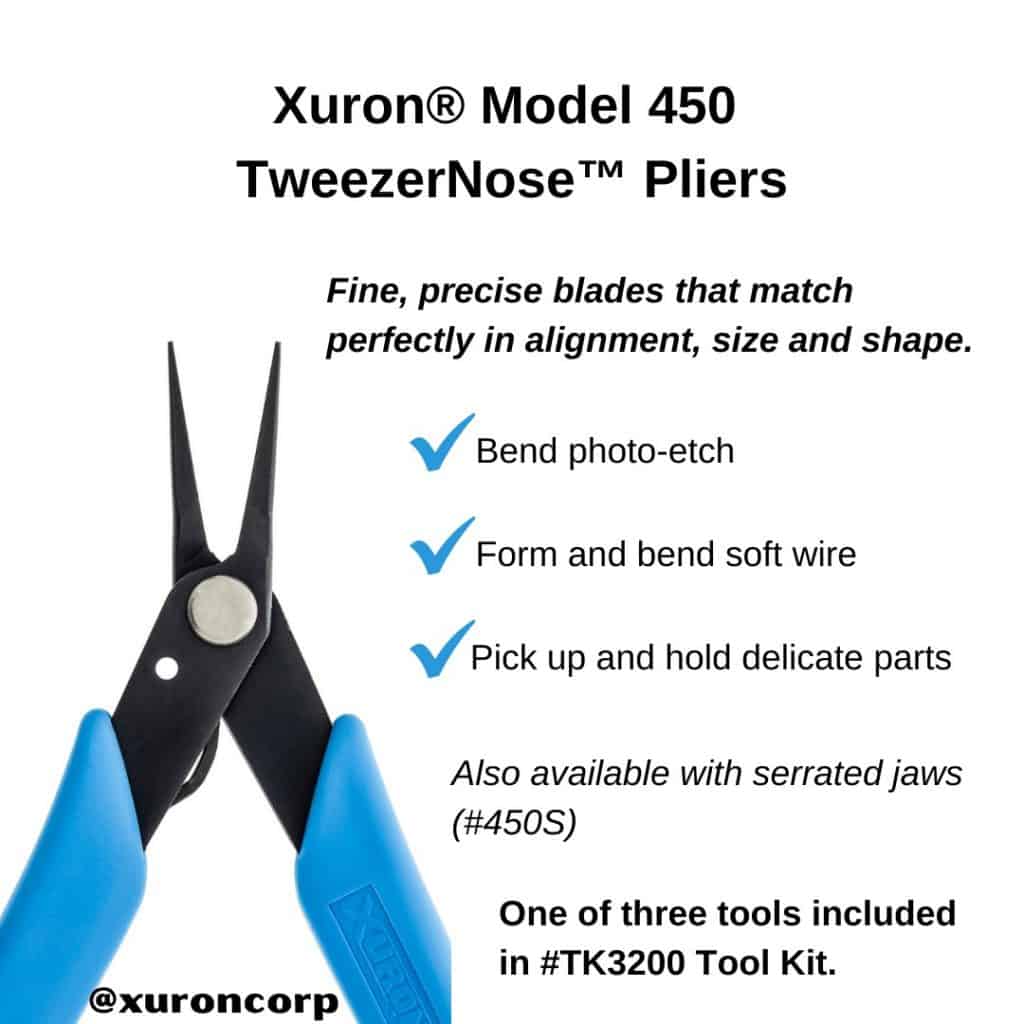 That's why Xuron®'s Model 450 TweezerNose™ pliers are the perfect tool for the job. With their long nose and precision tips, they give you the mechanical advantage you need to work with even the smallest objects. The jaws on this model are smooth with radiused edges, so they won't mar your work-in-progress.
Strength and Durability of Xuron® 450 TweezerNose™ Modeling Pliers
It's delicate enough to easily capture a human hair, hold onto tiny photo-etched parts, so how can this modeling pliers also be strong?
Xuron® 450 TweezerNose™ pliers are made of high-strength, heat-treated carbon steel. This gives the jaws their strength while still allowing for smooth, precise operation. The tips of the jaws are perfectly aligned, so you can be confident that they'll grip objects securely without damaging them.
But it's not only about gripping … you can also bend soft wire and photo-etch with this versatile tool.
Comfort
All Xuron® pliers feature comfortable Xuro-Rubber™ Cushioned Grips and Light Touch™ Return Springs. This makes them comfortable to use for extended periods of time, allowing you to focus on your modeling project without having to worry about hand fatigue.
Additional Options in the Model 450 TweezerNose™ Pliers Family
450BN Bent Nose Pliers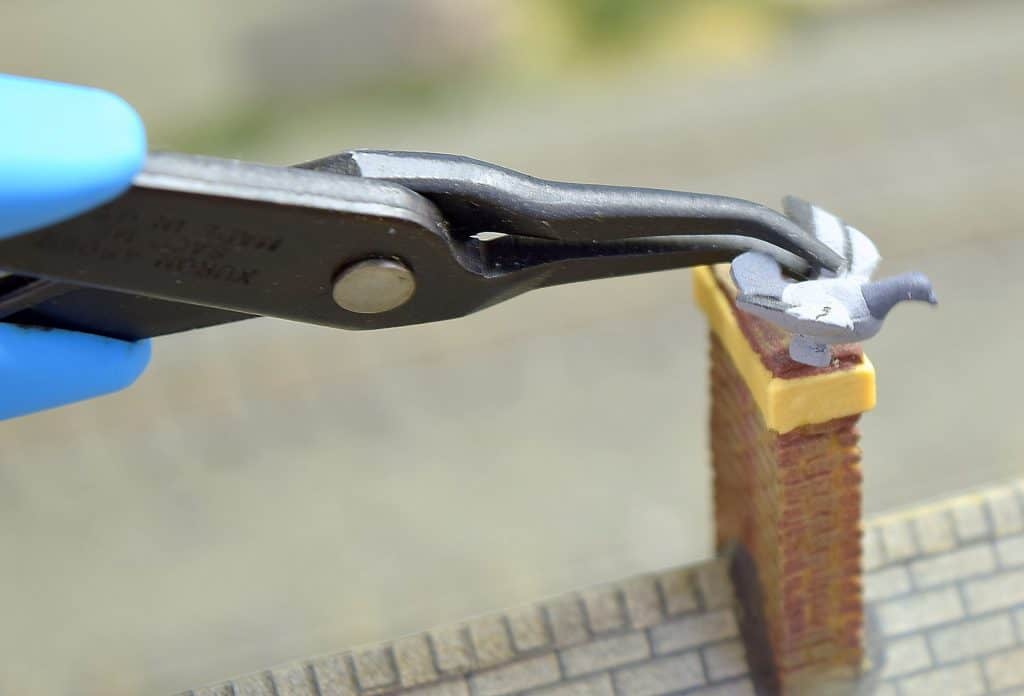 The model 450BN features the same strong and precise pliers blades, but angled at 45 degrees. This is especially useful for when you need a better line of sight when working in tight areas or with small parts. It's also great for applying decals.
450S Serrated TweezerNose™ Pliers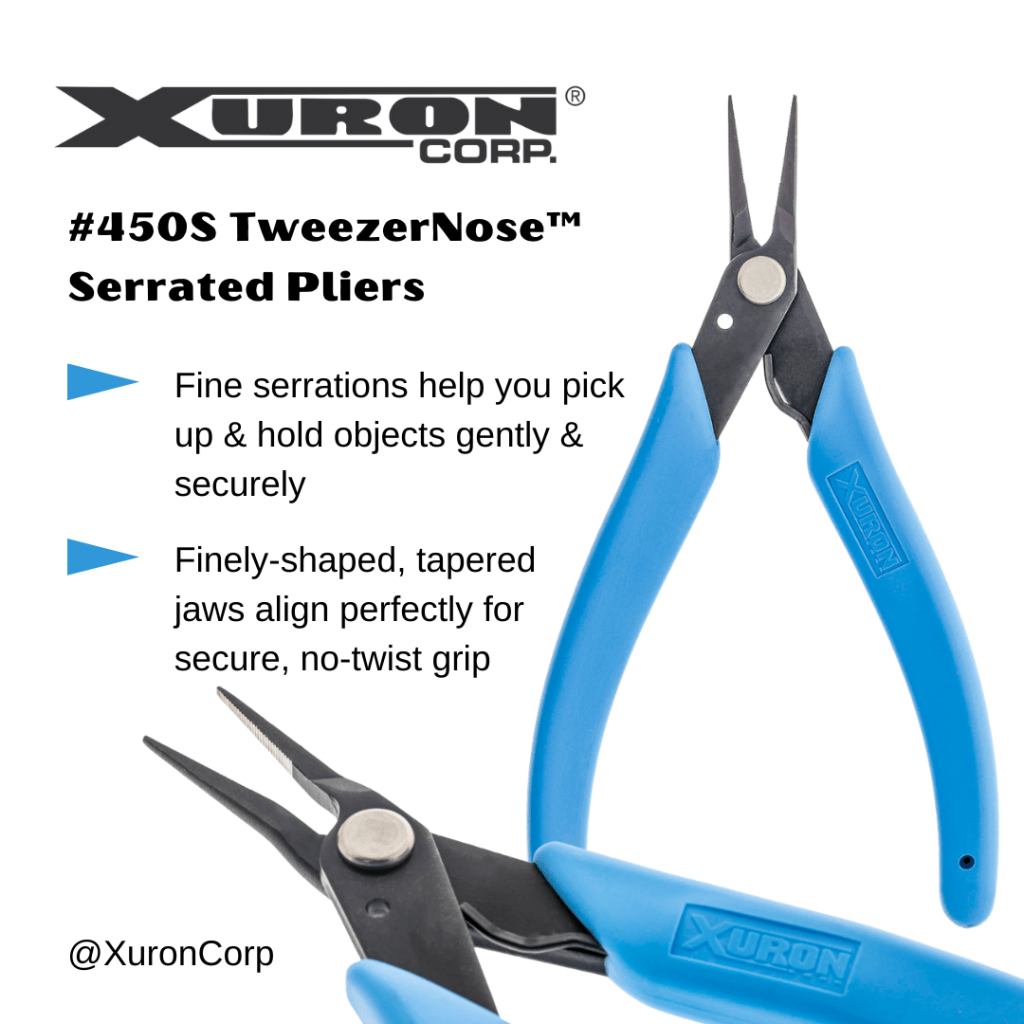 The model 450S has fine, perpendicular-to-the-jaw serrations for extra holding power.
Xuron Corporation manufactures a wide variety of scale modeling tools to help you create your next model build and enjoy the process. Download our hobby/craft product brochure to see our full selection. Xuron® tools can be found at your local hobby shop or online through your favorite hobby retailer. Click to go to our Instagram Guide –> "Where You Can Buy Xuron® Tools."
Giveaway Time for Scale Modeling Toolbox Subscribers!
Periodically we offer a tool or set of tools to a subscriber randomly drawn from our mailing list. Our next giveaway will be the Model 450 TweezerNose™ Pliers.
If you're already a subscriber, the only requirement is that you open and read our emails … that's it! Entry is automatic for active subscribers.
If you're not yet subscribed, please use the form below. Anyone who subscribes (and confirms) by midnight, April 22, 2022 will also be automatically entered.
We'll draw the winner's name on April 25, 2022. If your name is selected as the winner, we'll send you a personal email after the drawing date to let you know you've won. You will need to respond within 48 hours to claim your prize, or your prize will be forfeited and a new winner's name drawn.
---
Xuron® Tool Giveaways, Plastic Scale Modeling Tips & More!
Register for our FREE updates
We'll send you a periodic update.
Don't worry, it's not the least bit annoying.