Xuron Corporation is so well know for our Micro-Shear® Flush Cutters that it can be easy to overlook that fact that we also manufacture a variety of  wire strippers.
Applications ranging from wire harness manufacturing to factory maintenance and repair to changing a lighting fixture all require that the outer jacket of the wire be removed (stripped) prior to joining the wires or installing connectors.
Xuron Corporation manufactures several different wire strippers that should be selected based on the type of wire you are using (solid or stranded) and/or your knowledge of the size of the wire.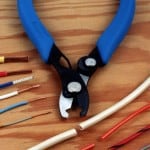 The Model 501 is the best choice  if you don't know the size or type of wire you are working with.   By turning the round dial (cam) you can easily adjust the  tool to accommodate your wire.  The cam is moved without the need to tighten or loosen a screw/nut — and it will stay in place until you move it again.
If you know the size of the wire you are using, the  Model 505 (solid wire)  or  505ST (stranded wire) are the best options because the wire guages are marked on the dial and you simply turn the dial to select the diameter of your wire (12-26 AWG, 2.05-.405mm) and that's it -done.    Also, the dial has a handy closure "hook" for keeping the tool closed when not in use.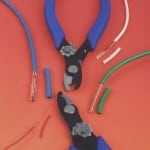 Why the need for separate tools for solid or stranded wire?  The diameter of a stranded wire is larger than that of a solid wire so to get the most accurate result and not damage the wire, tools with different measurement are required.
These Wire Strippers also include a built in wire cutter to keep things simple and eliminate the need for multiple tools.  The next time you need to strip some wire, think of the Xuron® brand.