Memory wire is used by jewelry artist for it's ability to retain shape allowing for a wider variety of design options.  Our Brand Ambassador, Ashley Bunting, used memory wire to make this cute spiral bracelet.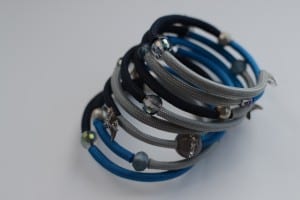 With every positive, there is a negative and with memory wire the only negative is that if you try to cut it using your favorite flush cutters, they'll end up looking like this –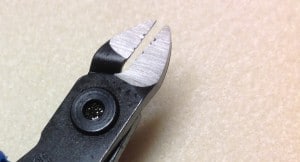 To the rescue, Xuron®'s Model 2193 Hard Wire and Memory Wire Cutter.  This cutter is a full bypass shear and cuts by cleanly breaking the wire as opposed to squeezing it.  And, there's an extra bonus – you get a nice  flat end on your wire.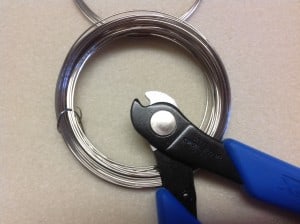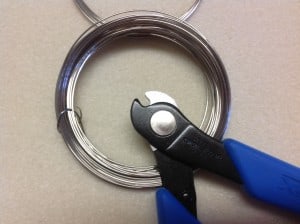 So, go for it, have fun with memory wire!  By the way, if you like the spiral bracelet, check out the project in Ashley's new book, Fiber & Cord Jewelry.
Xuron Corporation is proud sponsor of the PBS Series, Beads Baubles & Jewels.