Metal Earth® makes very detailed 3D etched models that are assembled using a few tools and nothing else. One of our manufacturing staff, Tony Bonti, is an avid model builder (and a member of the Southern Maine Scale Modelers) and has recently been testing a few Xuron® tools while building these models.
When did you start building Metal Earth® Models?
I built the first one (the Light House) in the spring of this year.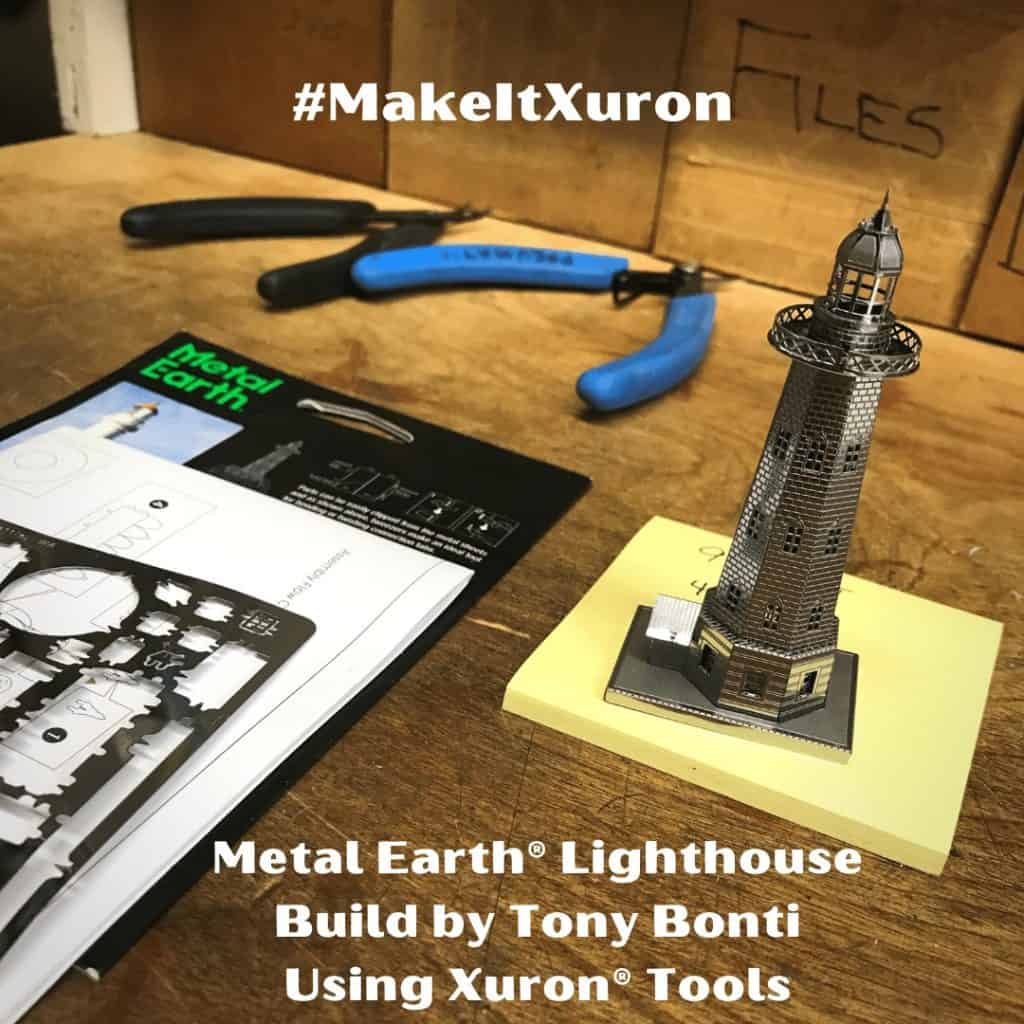 How many (and what kinds) have you made so far?
I've finished six – the Light House, Praying Mantis, Silver Dragon, Oil Rig and Tanker, USS Enterprise NCC-1701D and Jubilee Macaw.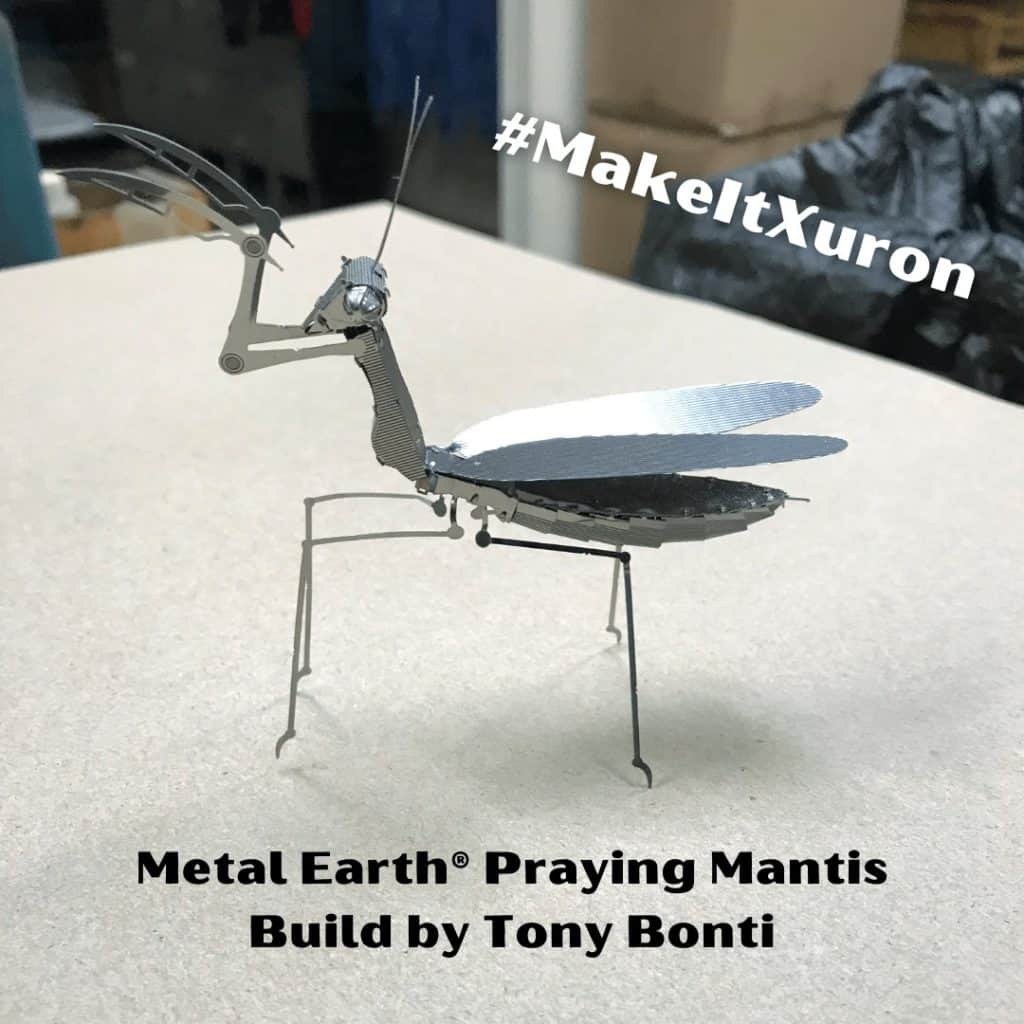 What Xuron® tools have you used and for what tasks (relating to the Metal Earth® kits)?
I've used the Model 9180ET Professional Photo Etch Scissors, the Model 485FN Flat Nose Pliers and the Model 450 TweezerNose™ Pliers.
I use the Model 9180ET to trim the parts from the sheet, the Model 485FN Flat Nose Pliers when I needed to bend the parts (long bends) and the Model 450 TweezerNose™ Modeling Pliers for bending the tabs.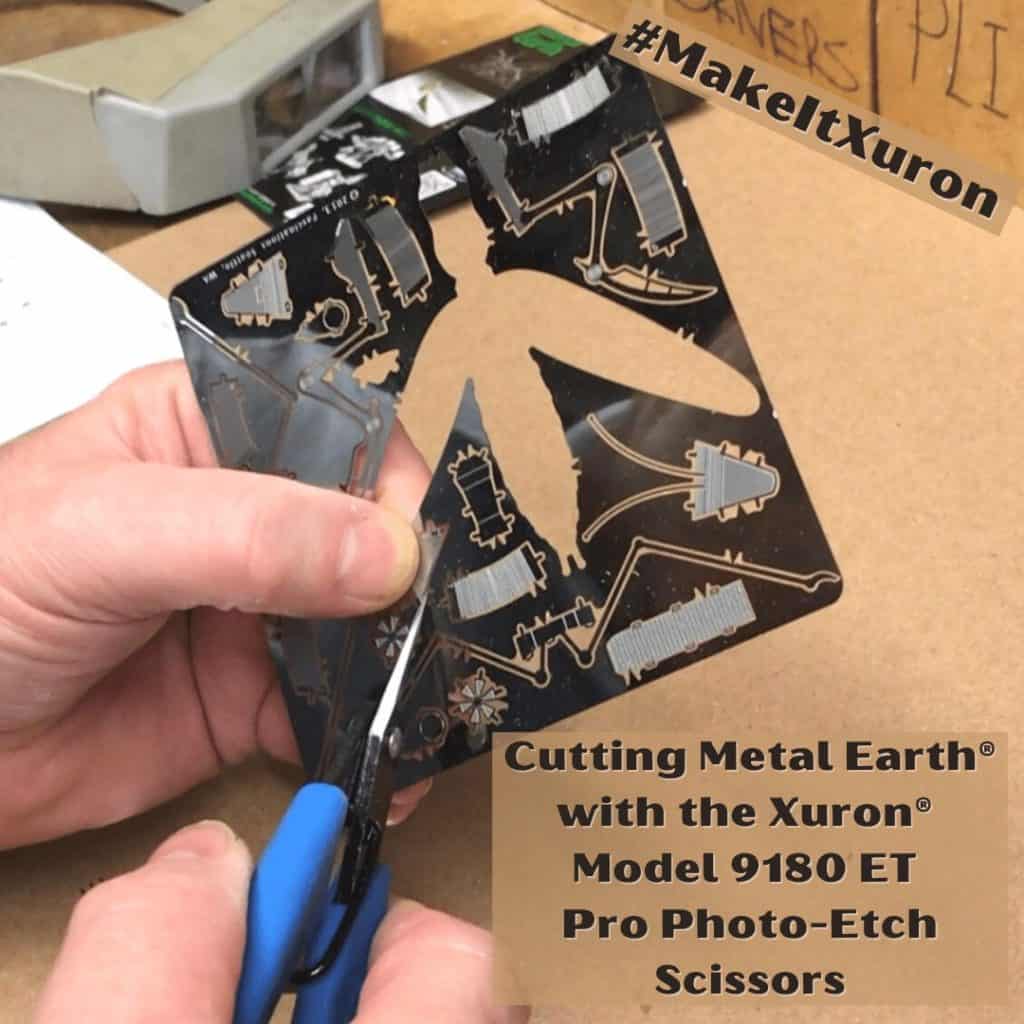 How are they holding up, performance-wise?
The Pliers are working fine but I wasn't really concerned about them; it was the Pro Photo-Etch Scissors I was really testing. I was curious how long the edge would stay sharp cutting this steel and so far, so good.
What's the biggest challenge when building these 3D models?
I found that the instructions can be vague and parts are sometimes numbered incorrectly. Also, the parts are sharp so you need to be very careful.
Thank you, Tony! We appreciate your testing our #9180 ET Pro Photo-Etch Scissors on Metal Earth® products and sharing your experience with our readers!
---
What have YOU built with Xuron® tools?
Please leave a comment below, and share your creations using the hashtag #MakeItXuron.