Xuron Corporation's legacy tool series, the Model 170-II Micro-Shear® Flush Cutters, have been used in industry for over 40 years. When first introduced, these cutters were used primarily for trimming component lead wires for through-hole printed circuit board manufacturing. Times and technology have changed since the days of through-hole PCBs but rather than facing shrinking demand, the market for these Cutters has expanded to include:

✔️ Wire and Cable Processing
✔️ Wire Harness Manufacturing
✔️ Cord Set Manufacturing
✔️ Home Electronics and Repair
✔️ 3D Printing
Model 170-II Series Micro-Shear® Flush Cutters come in four configurations:
Standard: Model 170-II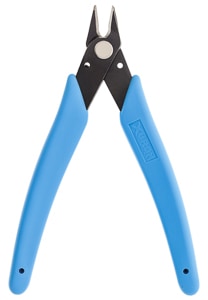 With Lead Retainer: Model 170-IIF
Low profile lead retainer holds cut- off pieces of wire to help prevent foreign object damage.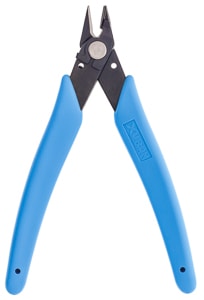 With ESD Safe Grips: Model 170-IIAS
Grips have a surface resistivity of 1×10(6) – 1×10(9) and
conform to ANSI/ESD.S20.20 and DOD-HDK-263.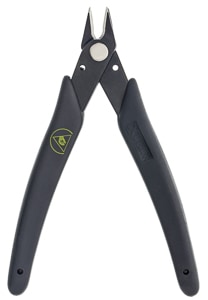 With Lead Retainer and ESD Safe Grips: Model 170-IIASF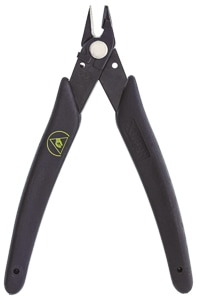 Tool Specifications:
✔️ Overall length: 5 inches (127 mm)
✔️ Rockwell hardness: 54-56 Rc
✔️ Cutting Capacity: soft copper wire, component lead wire and soft plastic up to 18 AWG (1mm) diameter
The Model 170-II Series Micro-Shear® Flush Cutters are budget-friendly and made at our factory in Saco, Maine USA. Please contact us to be referred to an Authorized Distributor in your area.