Xuron Corp. is coming to the East Coast All Scale Train Show in York, Pennsylvania!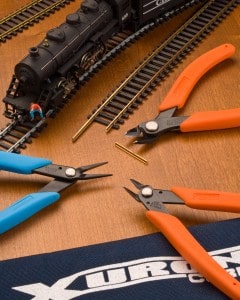 Next weekend, September 19-20, 2014, our traveling demo team of Gerald and Shari Voigt will be representing us at this very popular and prestigious event.   They will have a full display/demonstration table and they're looking forward to meeting our model railroading friends.
On another note….have you heard about the documentary film project, Model Citizens? If not, please check it out.  The filmmaker  has a Blog you can follow, which I've found is the best way to keep up with her progress.  I love what she is doing and think it brings some much needed attention to the world of model railroading.
Happy Railroading!