November.
We all look forward to turkey, stuffing and cranberry sauce.  Many of us make our list of thankfuls and share our blessings.  Here at Xuron Corporation November reminds us of our humble beginnings and emphasizes the incredible growth we have developed over the years.
November 3rd, 1986 Xuron Corporation opened for business in Saco Maine.  Previously housed in a retired dairy barn located in Danbury Connecticut, the move to Maine was prompted by founder Frank Brown.  The Company had out-grown the barn and the decision to relocated to Maine was made based on the State's history of manufacturing, a skilled workforce and the quality of life (after all, Maine is known as Vacationland!).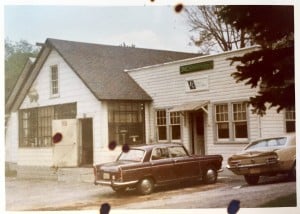 The Xuron Corp. factory (dairy barn) in Danbury CT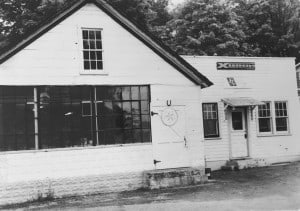 Then Executive Vice President, Bob Dube, oversaw the construction of the new corporate headquarters and factory  and was responsible for hiring all the new employees.  Two of these original hires are still a part of the Xuron family today;  Jan Gray and Dennis Shores, who is now part owner and CFO.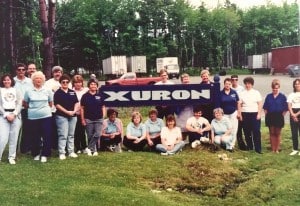 The Xuron family circa 1990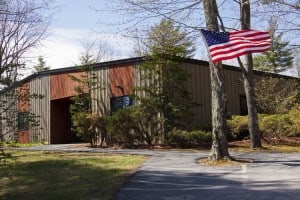 Xuron's current headquarters in Saco Maine.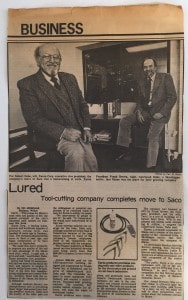 Articles featuring retired Executive Vice President Bob Dube and Founder and President Emeritus Frank Brown.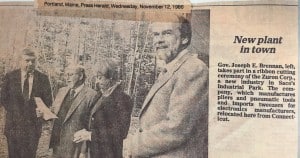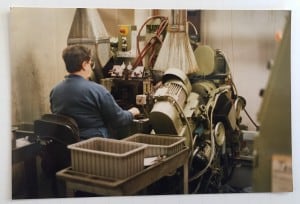 The "state-of-the-art" German-built grinding machine lovingly nicknamed, "Bert",  was built to Xuron's specifications and delivered to the new factory in 1986.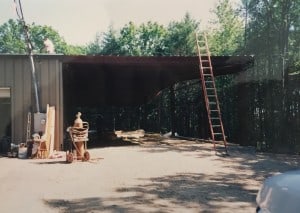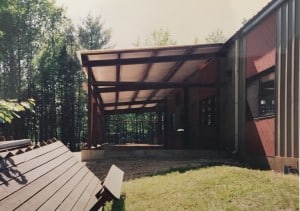 Xuron Corporation continued to grow.  The Maine headquarters (5675 square feet)  received a much needed addition in 1995 adding manufacturing and warehouse space.  Again in 2005, Xuron Corp. had a major expansion bringing it's total square footage to over 14,000.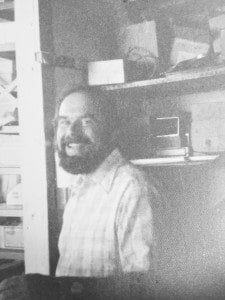 In 2012 owner and founder Frank Brown made the decision to retire. Frank sold his shares of the company to long time employees Dennis Shores, Bob Warner, and Abby Robey; who collectively have over 75 years of service dedicated to Xuron.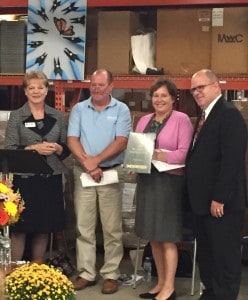 Owners- Bob Warner, Abby Robey and Dennis Shores accepting the Maine MEP Manufacturing Excellence Award presented by Muriel Mosher October 2, 2015
Continuing to grow, Xuron Corp. now employs 31 people with an average length of service of over 10 years. We are grateful for everyone who has helped us along the way and enabled us to flourish.  We are proud to continue the Xuron legacy of quality, precision, durability and made in the USA.
Thank You and Happy Thanksgiving!